Lapalux And Talvi Have Shared A Transcendent Electronic Jam
"4EVA" is taken from the producer's new album Ruinism, out June 30.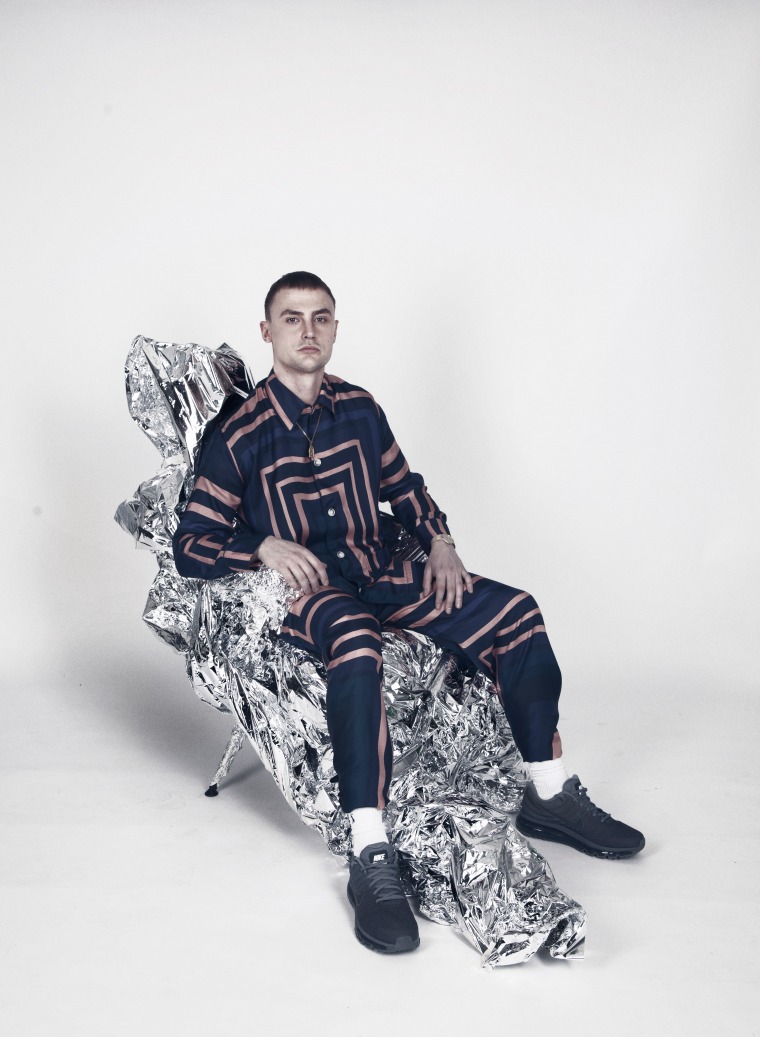 Lapalux's upcoming album Ruinism is inspired by a completely different work from the British producer called "Depart," a performance art piece produced in a London cemetery. "4EVA," his new song premiering today on The FADER, keeps the threads of the gothic mood you'd expect from that surrounding. Talvi, one half of Prince Innocence, contributes vocals that are meek yet passionate, hinting at a mass of pain below the surface, a true iceberg. But the overall atmosphere is dream-like, dazed, and colorful: distorted vapors and bulky bounces that emit from Lapalux's hardware and stick in your head like fragments of a memorable dream.
"4EVA" went through many different iterations, and Lapalux outlined them all over email. "The track came about when I was playing on my guitar and Korg Polysix and messing around with a looping a cassette tape. The track went through so many different versions after that point and nothing really worked out until I reached out to Talvi and asked if she like to sing something for it. After she got back with some ideas then everything started to fit into place. I loved her low slung, seemingly effortless style of singing and as soon as I got the vocals from her I rehashed the whole song again to fit around them."
Lapalux's new album Ruinism is out June 30 via Brainfeeder. Preorder it here.