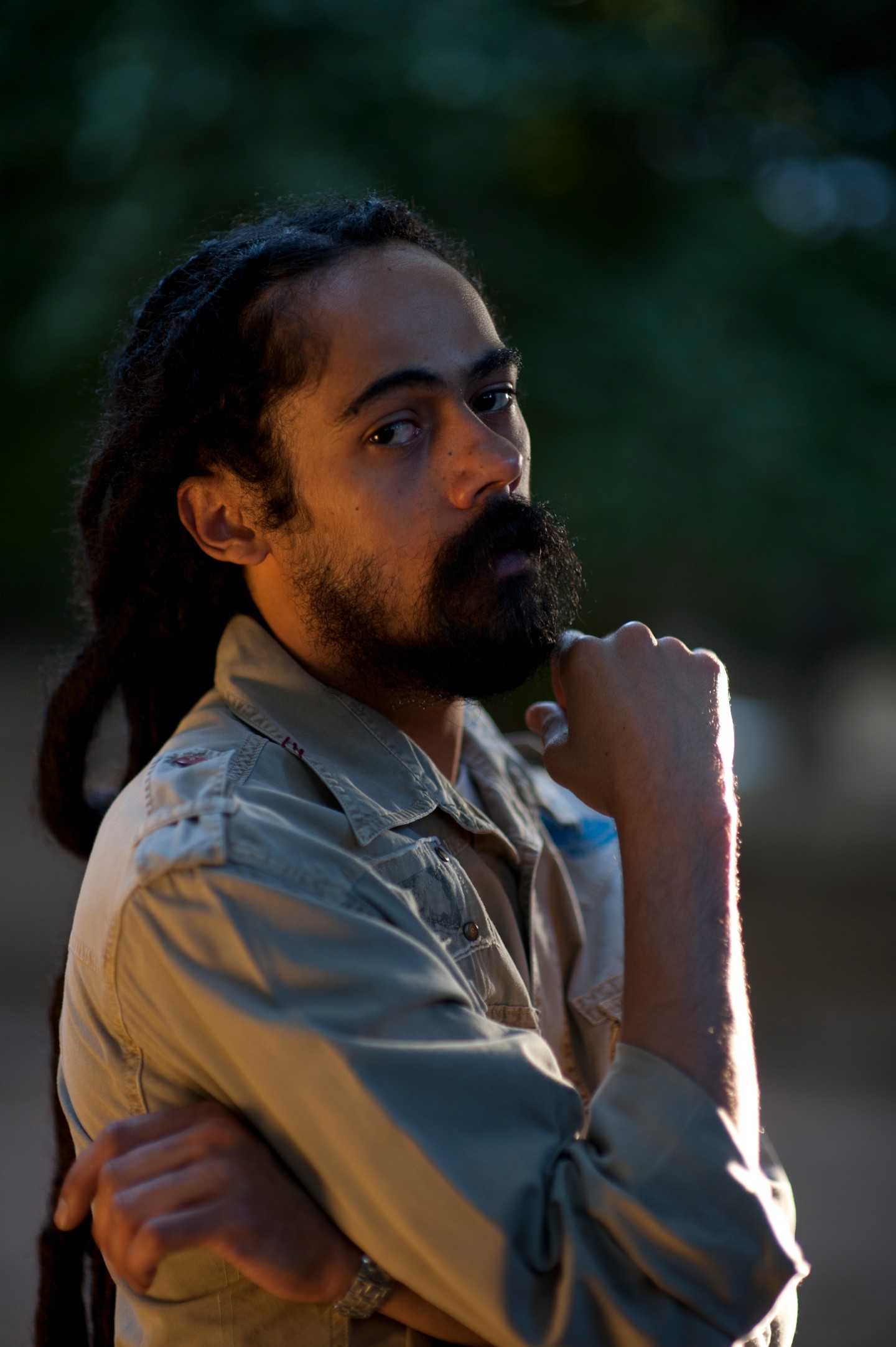 On July 21, his 39th birthday, Damian Marley will release Stony Hill, his first solo album since 2005's Welcome To Jamrock. The album takes its name from the northern Kingston suburb where Marley grew up and, as he told The FADER over the phone, the tracks on the project reflect a heightened sense of maturity.
"R.O.A.R.," his latest single and video from the album, is a set of community guidelines for Kingston's neighborhoods. In the video, Marley watches the happenings on the street from a warehouse window, as he speaks about instilling a sense of pride in the community for a wayward younger generation. The video is available to watch below exclusively on TIDAL.
As he prepared to head out on a month-long European tour, Damian Marley detailed the new sound of his upcoming album in a phone call to The FADER, and offered his thoughts on the influence of Jamaican music on the pop charts.

Stony Hill will be first your first solo album in 12 years. Why did you feel like this was the right time for a new project?
It's really just because the record is finished now. It wasn't really like I had chosen for it to be 12 years since my last album or that this time was better than any other. Life just worked out that way.
There are a few ideas on the album that existed before I had even started working on Distant Relatives with Nas. So some of these songs go back to about 2008 when I had originally recorded what was supposed to be my next solo album. But the bulk of the work was done over the last two years
How does this album reflect your current mental state?
Life in general, as it always does, affects the songs that we write and is reflected in the music that we make. For me, becoming a father, which is a big difference from when I released my last album 'till now, has helped me to grow as a person. It's brought other views and thoughts to the table, and these things are reflected in the lyrics and concepts of the songs.
How do you think the sound of your music has shifted from your early albums up to now with Stony Hill?
On this project, I'm doing a bit more singing than I'm doing on my previous solo albums. I even have a song that's very much like a slow ballad. I've grown as a vocalist and I'm willing to experiment a bit more.
Tell me a little bit about "R.O.A.R." How did this song and video come about?
"R.O.A.R." is really speaking about how, in Jamaica, what we call rudeboys always had a responsibility to the community. They would be the safekeepers — the people who keep the community safe from other areas or within itself. That's kind of changed over the years, especially with younger kids growing up without elders. This song is about reminding them of those values.
Reggae and dancehall have always been political genres that spoke to resistance. Do you feel a responsibility to deliver conscious messages at this point in your career?
Not a particular responsibility in terms of something I have to do. I think it's a reflection of the person that I am. I do it because I want to, not because I have to.
Obviously your music is very much rooted in the historic and modern sounds of Jamaica, but your audience is also global. How do find a balance between speaking on issues that are close to home and also international?
It's funny because one of my most popular songs to date is speaking about Jamaica. But people are able to relate because there aren't so many differences within people. Cultures change, the smell of the food might change or the seasoning, but at the end of the day, every one needs to eat food. The more places I go, the more I realize that people have more in common than they do in different.
I recently saw a picture of you and Jay Z in Jamaica. Did you two have the opportunity to collaborate?
We did some stuff. I'm sure that, when the time is right, Jay will be the person to ask about that.
In the last few years, we've seen a lot of artists use dancehall sounds and have hit pop songs. What do you think that means for Jamaican artists?
It's a good indicator that our culture, sound, and music is loved the world over. As they always say: the best form of flattery is imitation. We, as Jamaicans, would love to see when people pay homage. Whether people come to Jamaica to record or work with some Jamaican producers or artists. I always feel good when I see international artists actually pay homage to the root is coming from. That's what sometimes becomes the debate between Jamaicans and the rest of the world.
Thumbnail image: courtesy of Damian Marley.