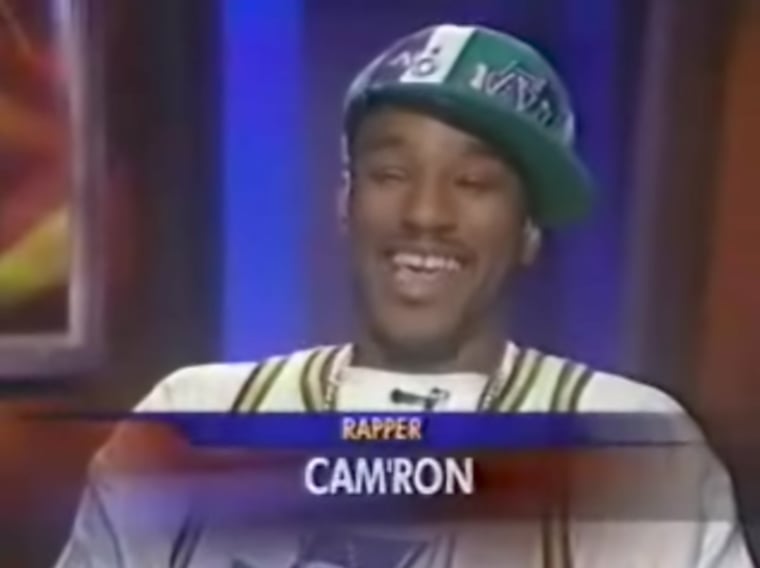 Cam'ron and Dame Dash's now-legendary 2003 interview on O'Reilly Factor, in which they discussed the effects of rap music on American youth, is the stuff of internet lore. Their appearance has lived on through "You Mad" and "I got dirt on you doggy" memes, but it also returned to prominence in light of Bill O'Reilly's recent firing from Fox News, following a report from The New York Times that revealed that the right-wing pundit had paid out $13 million in settlements for five different sexual harassment cases.
In a recent interview with Noisey, Cam shared his opinion on O'Reilly's firing and said that he was aware of the sexual assault allegations against O'Reilly prior to his 2003 appearance on the show.
"As far as all of the sexual allegations—before I went up there, what I did was my publicist had told me about a lot of that stuff, but instead of being serious with him, we had so much fun clowning him that it just turned into a roast session and we just started laughing at him," Cam'ron told Noisey. "I had a good time when I did it because I didn't really know the background of him at that particular time. Like I said, I probably was prepped an hour before I went to the show. It was more funny than anything else. But you know, sexual assault really isn't funny, so if he really did those things, then it's good that Fox got rid of him."
He continued, "I guess Fox really got tired of him. It wasn't just me. It was a bunch of people he was rude to, on the borderline of being racist without necessarily being racist. Like even when he's up there [like] 'look at the way he dress'—what does that mean? He does a lot of stuff that [is] borderline racist, to me."
Watch Cam'ron and Dame Dash's 2003 interview below.