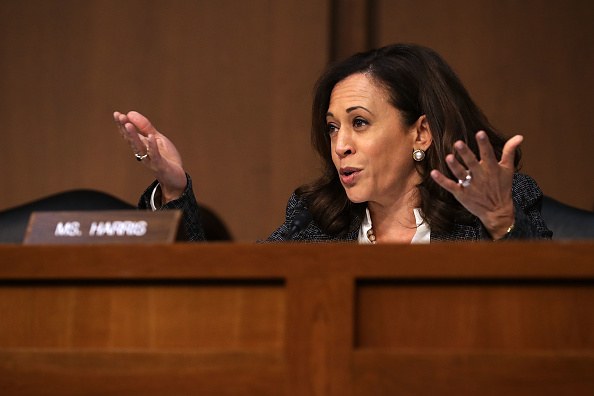 Senator Kamala Harris is also listening to the new SZA album. At least, that's a safe inference based on the California senator's African-American Music Appreciation Month playlist. Senator Harris shared her 45-song playlist with Blavity on Tuesday.
The Spotify playlist "#AAMAM - All Time Favorites" includes some of the senator's favorite songs from black artists spanning several decades and genres. Beyoncé's "Love On Top" makes the list, along with more recent tracks like SZA's "Pretty Little Birds" and Migos's "T-Shirt." Harris's throwback picks include "Bam Bam" by Sister Nancy, "Sinnerman" by Nina Simone, and "Cold Sweat" by James Brown.
Speaking to Blavity, Senator Harris said, "Our nation has an indelible soundtrack, songs that have become anthems recognized across the world. Much of that soundtrack is inspired and informed by the vast contributions of African-American artists in jazz, R&B, rap, hip-hop, and beyond."
Other artists Harris picked include Kendrick Lamar, Tupac, Notorious B.I.G, Lauryn Hill, Nicki Minaj, Prince, Chance the Rapper, and Janelle Monaé.
Stream the entire playlist on Spotify below.