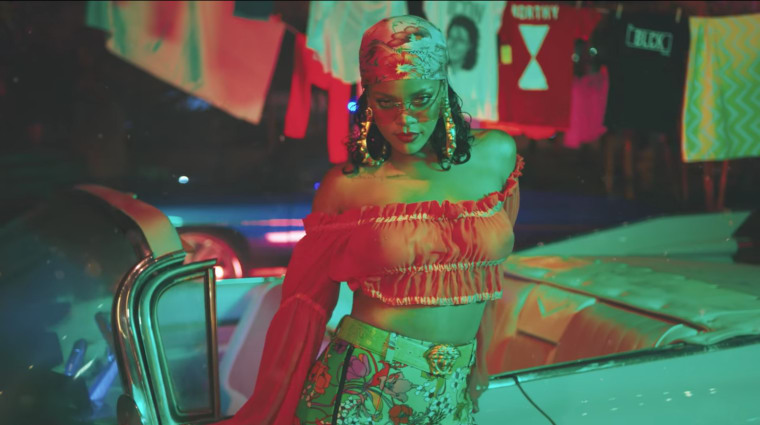 DJ Khaled's "Wild Thoughts," featuring Rihanna and Bryson Tiller, has debuted at No. 4 on the Hot 100, Billboard reports. With the track's top five debut, Rihanna becomes the first woman artist to reach the top five in 12 weeks (since Taylor Swift and Zayn's "I Don't Wanna Live Forever (Fifty Shades Darker)" reached No. 3).
The streak marks the longest stint that a woman has been completely absent from the top five since 1972 and is only the seventh top five hit by a woman in 2017. In April, no women were in the top 10 on the Hot 100 for the first time since 1984. As Billboard points out, just 30 percent of the total top fives this year have been by women — down from 2016's total of 35 percent and 2015's total of 39 percent through this point in each respective year.
"Wild Thoughts" earned the No. 2 spot for the Digital Song Sales chart, with 89,000 sold, and the Streaming Songs chart, with 36.3 million. The song is Rihanna's 31st top 10 of her career and her second top five hit of 2017, following "Love On The Brain" peaking at No. 5 in March.