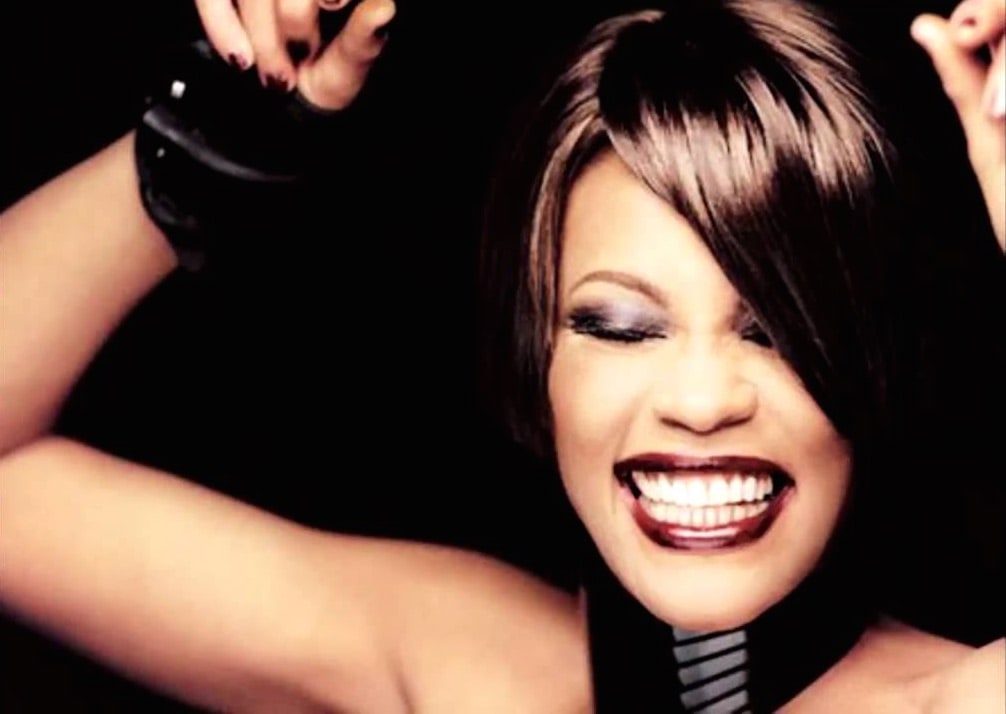 On "It's Not Right But It's Okay," Whitney sings to a lover that has been playing around, and she wants him to know that she has the "receipts." The 1998 original Rodney Jerkins production is a brazen kissoff to that loser, with a teasing double-time harp and vocals delivered with the attitude of a finger snap. But at late '90s dance parties and gay nights the version which became an anthem — and spent three weeks atop the Billboard Dance chart in 1999 — was Thunderpuss's nine-minute, poppers-huffing remix. The production duo, formed of L.A. native Chris Cox and Toronto's Barry Harris, scrubbed the track of everything but Whitney's rocket-fuelled vocals, adding superclub-sized tribal drums, dramatic orchestral hits, and putting her belting ad libs right upfront. No one ad libs like Whitney! Thunderpuss's remix flips her assertive "I'm gonna be okay/ I'm gonna be alright" from the original track's end to its opening, emphasising a celebratory defiance which drag queens have tapped into ever since. Just last week, the remix death-dropped its way into the gay history books as the final lip sync on this year's RuPaul's Drag Race.
Thunderpuss gave Whitney her biggest international dance hit since her Bodyguard cover of "I'm Every Woman," and made the duo two of pop's most in-demand remixers by the turn of the millennium. From 1999 to 2003, they were commissioned to uplift the tracks of just about every diva going into euphoric club bangers. "I already had a career," said Chris Cox in a phone conversation this June, recalling being mentored by Giorgio Moroder in the '90s, and co-founding dance label Interhit. "But the Whitney remix was the nuclear bomb that set a whole other thing going."
Thunderpuss disbanded in 2003, and since then Cox and Harris have worked independently on their own productions, but they still get swept up in circuit party fever every summer with a host of Pride engagements. From his current home in Las Vegas, Cox talked to The FADER about Whitney's reaction to the remix, lessons he learned from Moroder, and what makes a gay anthem stand the test of time.
---
When you were approached to remix "It's Not Right But It's Okay"?

Well, I had met Barry [the other half of Thunderpuss] through a mutual friend, Marc Nathan at Atlantic Records, years prior. Later, Marc was at Universal, and he called me about remixing this Billie Myers record "Kiss the Rain." We did that remix as a kind of throwaway track, and then it started blowing up, in Spain first, then Italy, and all around the world, because the imports were coming into U.S. record shops. Then [Arista Records's then vice president of A&R] Hosh Gureli was in [iconic N.Y.C. gay club] Splash on a Monday night. I think Max Rodriguez was DJing, and he played the "Kiss The Rain" mix. Everyone flipped out, so Hosh ran up to the booth and asked who remixed it.

Hosh needed a remix to go with the release of this new Whitney album [My Love Is Your Love], and he sent two songs — "If I Told You That" and "It's Not Right But It's Okay." I thought the easiest way was to go with "It's Not Right," because the original version is quite chilled out — not quite 2-step — but R&Bish. Her voice seemed to have more assertiveness that would appeal more to a dance record.
This was Whitney's big comeback record. Did you feel any pressure around that?

Not at all. The pressure was always internal. I had worked with big artists before but Arista was the dance label, and here's one of the most important voices in pop history. So we were thinking, It's Whitney. We can't fuck this up.
How did you go about dismantling the original version — choosing what to keep, and what to reinvent?

With a lot of the remixes I do, I throw away the whole song, except the vocal, or maybe an instrumental hook or some cool textures. But, for the most part, every remix is a dismantling. The Rodney Jerkins production [for "It's Not Right"] is very laid back and sleepy — which would eventually become the sound for Destiny's Child — but none of that was really applicable so it all just got thrown away. [We looked] at the vocal and found all these nuances and ad libs that were kind of buried in the original record — the sassier [moments] came from the outro where she's doing a few vamps. So, it was about finding those things and making something out of it.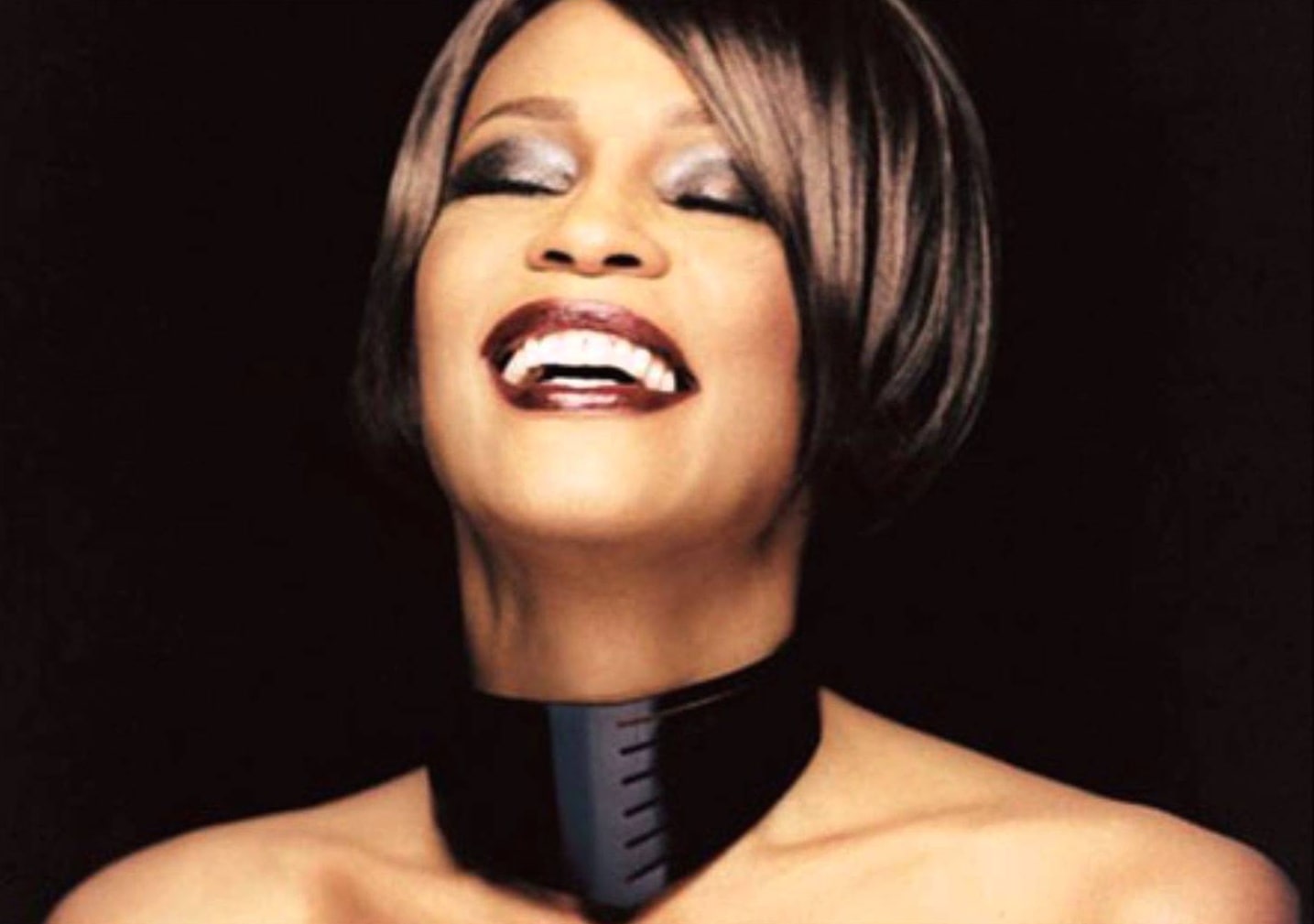 Thunderpuss's style resonated with a lot of gay men both back then, and does to this day. Did you and Barry consider that audience when making music?

It wasn't an intentional thing. At the time, we were heavily influenced by New York records, and Barry introduced me to tribal and the circuit party scene, which had a gay rave vibe to it. I would go to New York once or twice a year, go record shopping, and see everything that was going down. Hex Hector and Soul Solutions had blown up with the Toni Braxton remix [of "Unbreak My Heart"], and if you went to any club on the Jersey shore back in 1998, you would hear Razor N' Guido, Johnny Vicious — they were all making these records with hard tribal beats and buzzy synths. In New York, both gay and straight people mingled in the same place. Going to one of the big clubs you would party until 4 a.m., then both the gay and straight clubs would break out and then go and see Junior [Vasquez] at 6 a.m. This distillation of all that stuff went into the sound, and it became the sound for gay nightlife.
Before Thunderpuss, you worked for Giorgio Moroder in L.A. What did you learn from him?

It was odd. When we first started making music together, the first few things I did, he would say, "No these are not good." I was getting rejected, but there were still some fundamental things that I had not learned. The order of the day was usually him giving [me an assignment] and then going to do something else. I did a lot of weird things for him, from commercials, animation projects, to short films. I kind of wish he was around more, but that's how he works.

But then I would be in a session with Brian Reeves, his long-time engineer, and I would soak up every moment. I would ask him millions of questions and I became surrounded by top musicians who I'm gagging over. I didn't witness the golden years of Giorgio, but it was a dream come true, even though it wasn't exactly the scenario I hoped for. But I became known as Giorgio's digital guy, and getting hired for programming and mixing gigs.

"Calling someone out on their shit is a universally empowering thing"
The Whitney remix is still clocking views in the millions. What do you think makes it so enduring?

Lyrically, the Whitney song says a statement that every woman and gay man has felt. Calling someone out on their shit is a universally empowering thing, so the fact that there can be a song to say, "Fuck this, I don't like this," and communicate that, is great. I love pop music, and I love tough music — and I like it when the two can really find a balance. Like, when it's edgy enough to be cool, but not so cool as to throw you off. The Whitney mix gets a bit of both which makes it enduring, and Whitney just slayed. She was at the top of her game, her performance is so clear.
Did you ever find out what Whitney thought of the remix?

Yeah, I got to meet her and she loved it. She performed it live at VH1 Divas, and we went to the after party — we get to her and she says, "So, you're Thunderpuss." She was really cool and gracious. She was really appreciative and recognized the impact it had. I met Rodney Jerkins much later and we joked that we had made each other a lot of money! And the mix kind of spurred the release of her Greatest Hits album, [which included a remix-heavy second disc] because she was selling more singles than albums at the time, and she was on this amazing run of dance hits. Arista were very forthright in recognizing her success in the dance scene, and wanted to jump in on it.
You DJ at Pride parties and gay clubs all the time. What do you think makes a great gay anthem?

Melody is number one — that's a takeaway that I have from working with Giorgio. It needs to be empowering, uplifting, and fun, but put in the wrapper of an easy-to-sing melody. Good songwriting makes an anthem first and foremost. It's not just "here's the build up" and "here's the buzzy synth" — you can have all those components, but if you don't have...You know, if the DJ never has to say "put your fuckin' hands in the air," but you're putting your hands in the air, you've got an anthem, my friend.



---