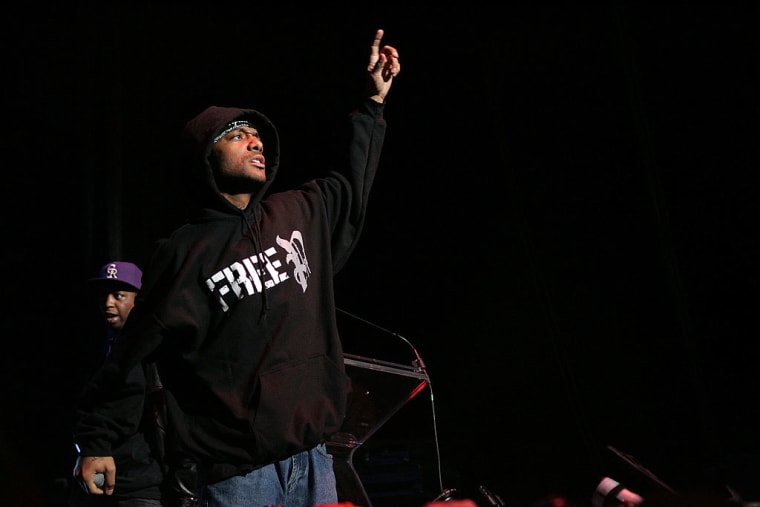 Kendrick Lamar and Eminem recently paid homage to Prodigy for Peter Rosenberg's "Real Late" show on Hot 97.
To open up Rosenberg's tribute mix, Kendrick and Eminem each recorded lines from the late, great Mobb Deep rapper: Eminem rapped lines from Prodigy's verse on "Survival of the Fittest," while Kendrick recited the first verse from his solo song "Genesis."
"I just want to say rest in peace to Prodigy. We love you homie. Hip-hop loves you," said Eminem. "You will forever be missed." Listen to the mix below.