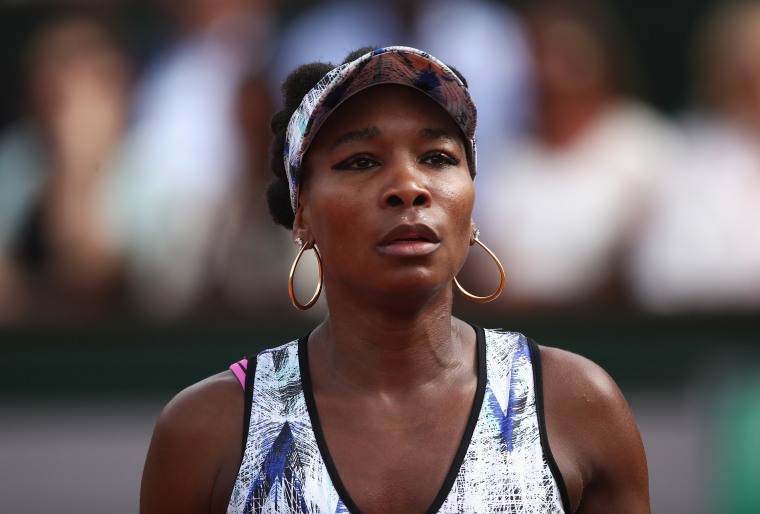 Earlier last month, Venus Williams was involved in a deadly car accident in Palm Beach Gardens, Florida. This week, the daughter of the 78-year-old man killed in the crash filed a wrongful-death lawsuit against the athlete. Following this legal action, Williams publicly addressed the tragic accident in a statement that she posted on Facebook.
"I am devasted and heartbroken by this accident," she wrote. "My heartfelt condolences go out to the family and friends of Jerome Barson and I continue to keep them in my thoughts and prayers."
According to a report from the New York Times, Audrey Gassner-Dunayer and her family seek compensation for all of the damages caused by the accident. Her mother, Lisa was driving the vehicle and allegedly could not avoid colliding with Williams at the intersection. Her injuries from the crash consist of "a cracked sternum, shattered right arm, broken wrist, hand and fingers." After suffering from "severed main arteries, massive internal bleeding, a fractured spine, and massive internal organ damage," Jerome died on June 22. Williams was not physically harmed in the accident.
Witnesses on the scene have accused Williams of running a red light which supports the family's argument that she was "violating the right of way." Police reports confirm that neither party was under the influence of drugs or alcohol while behind the wheel. The case is still currently under investigation.
Williams' publicist confirmed to AP that she is still proceeding with her plans to compete at Wimbledon in London on July 3. Representatives for Williams were not immediately available for comment.