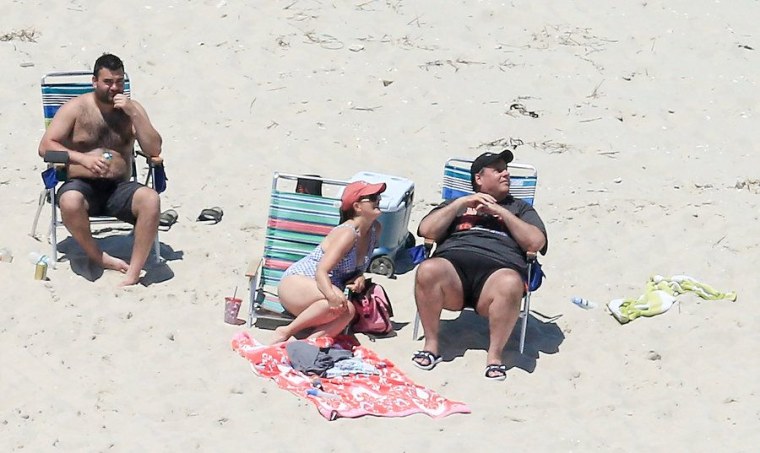 A local New Jersey newspaper launched themselves to hero status when they flew a plane over a New Jersey beach where Chris Christie and his family were enjoying a beautiful day at the beach.
That would have been great if state beaches, particularly the Island Beach State Park spot he was at, weren't closed due to a government shutdown, caused by Christie. The shutdown was caused by disagreements over the budget of Trenton, New Jersey.
Not too many people were forgiving of Governor Christie, who has had some of the lowest approval ratings in New Jersey's history.
Check out Twitter's reactions to Govenor Christie's beach trip below and to see all 22 photos of Christie and has family on the beach, go to NJ.com.
hey @chrischristie the tax payers of new jersey deserve to go to the beach on 4th of july. thanks for doubling down on being a piece of shit

— jackantonoff (@jackantonoff) July 2, 2017
In these divided times, it's nice to be reminded that we can all come together and hate Chris Christie equally. #Merica

— Stephen Miller (@redsteeze) July 2, 2017
Chris Christie's probably like whatever, they already know I close public property for personal gain.

— Daniel Dale (@ddale8) July 2, 2017
Chris Christie is trying to act like enough of an asshole to jump from "future conservative MSNBC guest" to "future Fox News contributor."

— Josh Gondelman (@joshgondelman) July 3, 2017
I hope the entire state of New Jersey shows up at that beach tonight and stays until Christie resigns.

— Copy McPasty, Writer (@KashannKilson) July 2, 2017
Chris Christie will always be,the governor who cancelled the 4th of July in New Jersey.

— kara vallow (@teenagesleuth) July 2, 2017