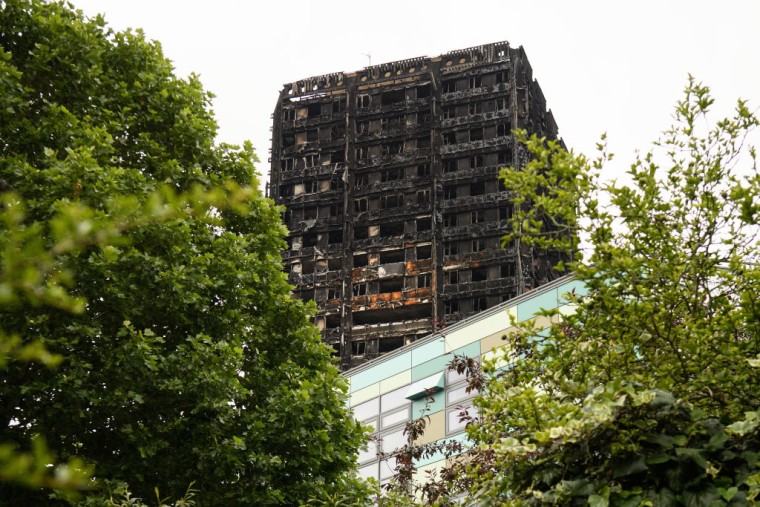 The British government has ordered outside help to aid London's Kensington and Chelsea Council as they aid families affected by the Grenfell Tower fall. The council has been criticized for its handling of the disaster and both its leader and chief executive have resigned in the last week.
As a result of these failings the government has sent a taskforce to handle the housing department in the area, as well as overseeing other operations linked to the fire. It remains unclear who will make up this taskforce with those details expected to be announced later this month.
Communities Secretary Sajid Javid is quoted by BBC News as saying: "The scale of the recovery effort needed on the Lancaster West estate in the months to come cannot be underestimated. The challenge of providing that support is and will continue to be significant. I want to help the council meet that challenge."
At least 80 people were killed in the fire, though that figure is expected to be much higher. A three-hour meeting was held on July 4 between survivors of the blaze, Westminster coroner Dr Fiona Wilcox, and Met Police Commander Stuart Cundy. Families were told the "recovery phase" of the clear-up could last until the end of the year.
As yet no arrests have been made in the investigation into how the fire started. Residents of the tower issued a list of 12 changes they want to see in the government-ordered public inquest.
The taskforce announcement comes on the same day as the government-set deadline to temporarily rehouse the people made homeless by the fire.
The Grenfell Response Team has said that 139 formal offers of housing have been made to survivors. However, only 14 offers have been accepted. A spokesman for North Kensington Law Center, which represents more than 100 Grenfell victims, told BBC News that many of the offers had been unsuitable.