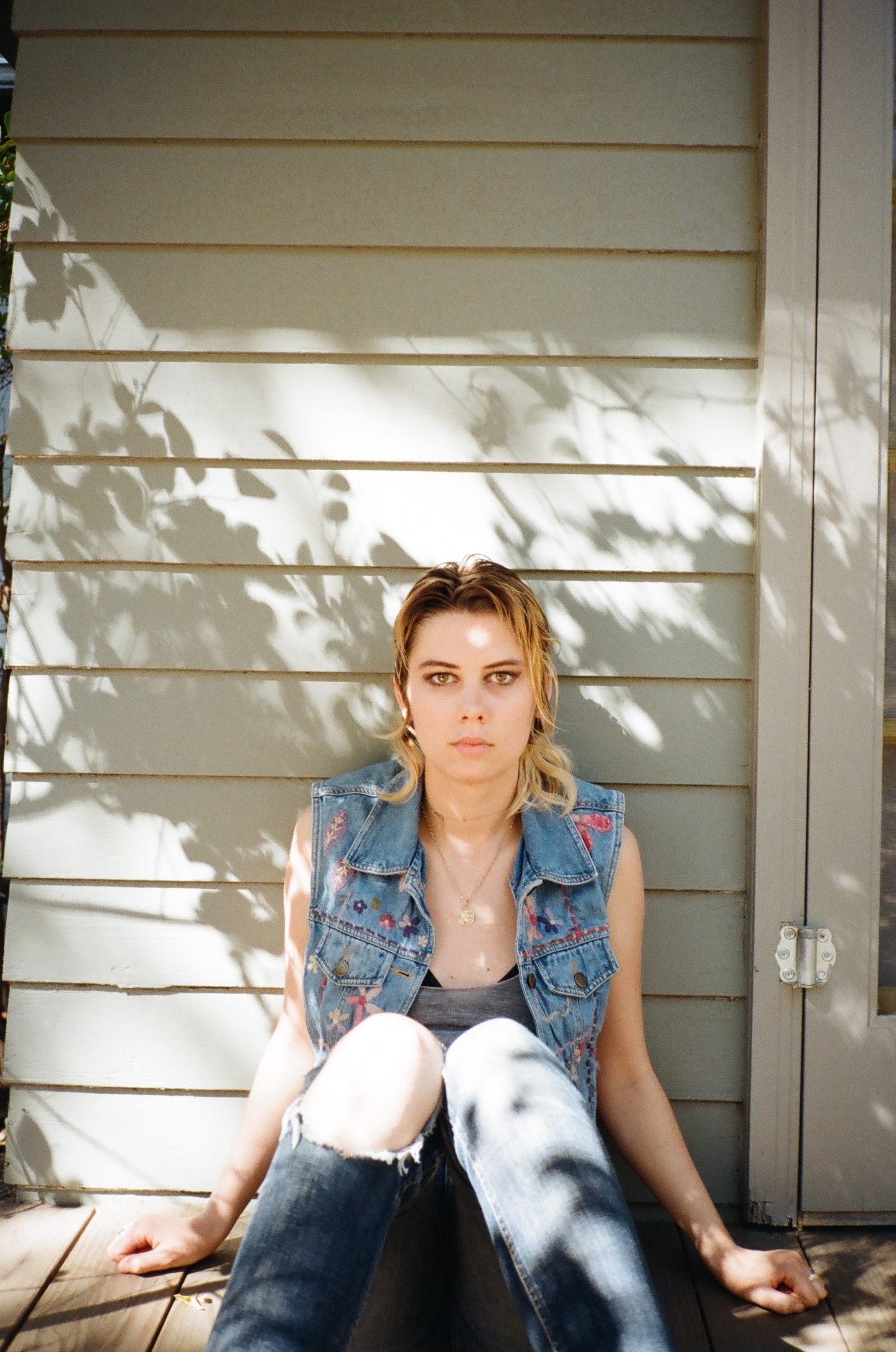 "Yuk Foo," the first single from London rock four-piece Wolf Alice in almost two years, is a slap to the face. At just two minutes long, it screeches into life, with singer and guitarist Ellie Rowsell's scream zig-zagging through a dust cloud of distortion: "You bore me, you bore me to death/ You deplore me, and I don't give a shit." Anger is not an entirely new tone for the four-piece's music: their 2015 debut My Love Is Cool was peppered with side-eye lyrics and crunching guitars. With its daring combination of grunge, indie, and folk influences, it scooped nominations for a Grammy, a BRIT, an Ivor Novello, and the Mercury Prize, and propelled Wolf Alice to become one of the brightest new hopes in U.K. guitar music with a No. 2 spot in the album charts and a performance on Glastonbury's legendary Pyramid Stage.

On their follow-up LP Visions of a Life, the quartet turn the contrast up, making every emotion felt just a shade more intensely. The new songs confidently swagger into unexpected territory, whether it's the spoken word verses about teenage lust on "Don't Delete The Kisses," the mournful shoegaze of "Heavenward," or that screwfaced abandon that makes "Yuk Foo" so arresting.

In the time between albums, the band have not only become bolder as musicians, but actively used their platforms as public figures to highlight causes they care about. Together with bassist Theo Ellis, Rowsell arranged Bands 4 Refugees, a charity gig in 2016 featuring British indie bands including Swim Deep and Spector covering pop songs. This year, she also recorded a promotional video for the Labour Party, encouraging young people to register to vote in the U.K.'s snap general election, and performed at a protest against the current government on July 1. While having a breather and a beer upstairs at east London's Fortress Studios, where the band were rehearsing their new material on a sweltering day in June, Rowsell spoke to The FADER about how she's gradually grown into the roles of both rockstar and activist.
What did you learn from making the first album that you took with you into the second?

The main thing we learned is to not hold back — if you have an idea which you're a bit embarrassed to suggest, what's the harm in expressing it and trying it out? Sometimes it's good to take things to 100% and rein it in from there, rather than [think], It might be embarrassing, I'll just take it to 60%. I guess it's caring what other people think about you, and this time around I don't think we did. Don't let other people's expectations hold you back.

Tell me about "Yuk Foo," where did the anger in that song come from?

I was on tour, and I'd been on tour for about one thousand years at that point. I was in Columbus, Ohio or somewhere. I wrote it really quickly, and I didn't refine it. It was this outpour of emotion. I was in my dressing room — we were playing on this radio show, and there were lots of bands [in surrounding rooms]. I didn't want anyone to hear me shouting, so I was shouting like a mouse into the microphone. Foals were in the dressing room next to me, and I was thinking, I wonder if they can hear me screaming "I wanna fuck all the people I meet"?

I must have had so much rage inside me, and it just came out. I'd just read that book, Our Band Could Be Your Life, about American hardcore, and I really wanted to make a three-minute, angry song. A lot of it is about expectations of me — as someone's girlfriend, as someone's friend, as someone in a band, as someone with a platform, as a woman.

Did you want to shock people, as a woman singing explicitly and aggressively?

Definitely. Normally I would cross out the line ["I wanna fuck all the people I meet"]; I would have kept that to myself. But the performance and the lyrics and how abrasive they are — that was my point. I wasn't swearing because I think it's cool, or because I couldn't think of anything to say. I was doing it because that's what you do when you're angry, you curse and scream. People are going to be like, "What do you mean, you want to fuck all your friends?" But it's like, you don't [say to] a director of a movie, "It's so awkward that you wrote a film about murdering prostitutes." It's made up!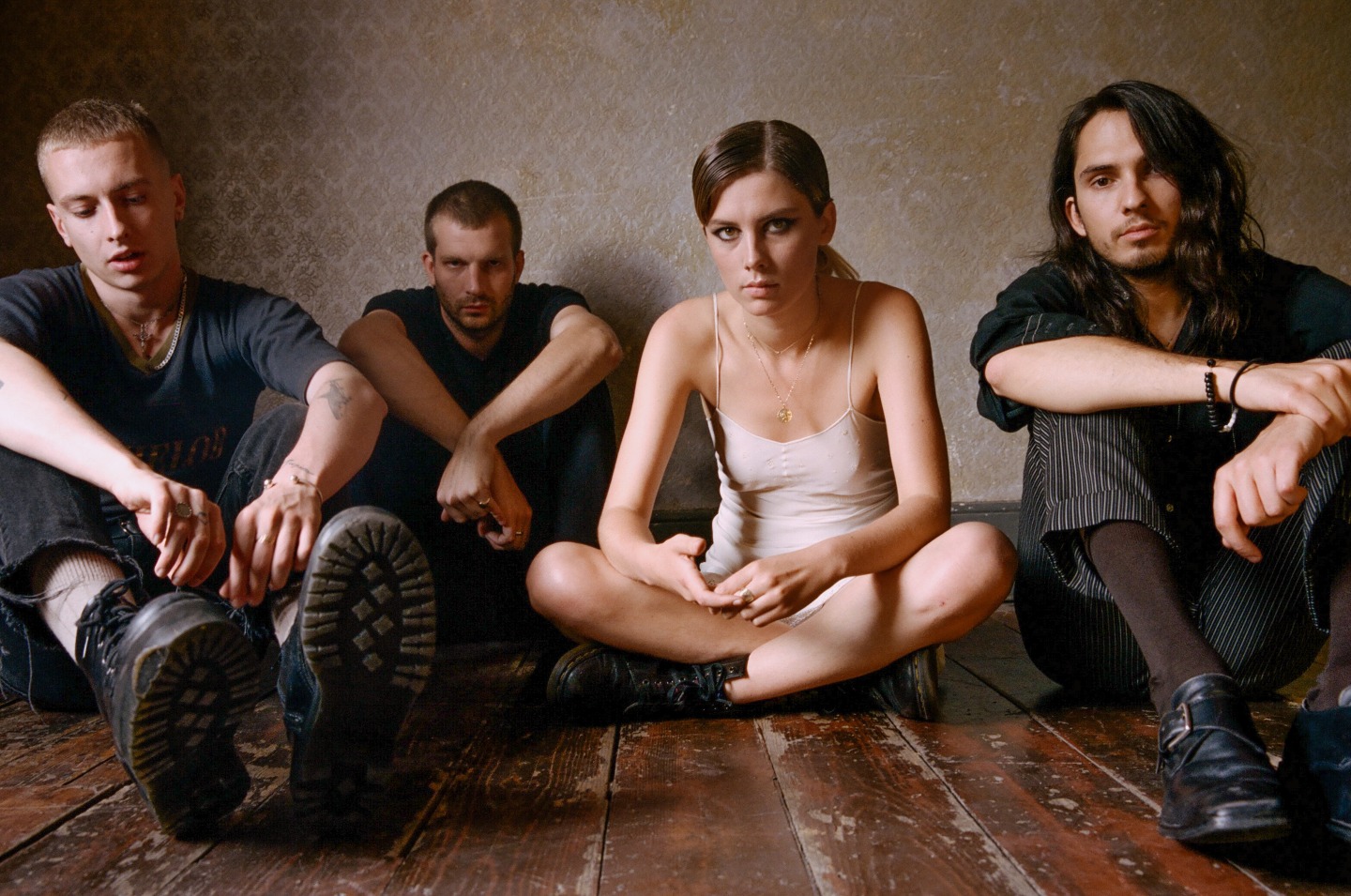 "People think of older men, cock rock...singing songs about having sex with women, and thrusting their hips and playing solos every five minutes. It would be nice for people not to think of that straight away when they think of rock music."
"Don't Delete The Kisses" shows a different side to you on the record. What's that song about?

I wanted it to be one of those head-out-the-window driving tunes; I wanted to do a hands-up, lay-all-bare love song. I thought, Okay, if I'm going to choose to write [a love song], I'm not going to hold back and make it discreet. I wanted to make it really obvious what I'm talking about. I was going to keep it sad, in the vein of the first couple of verses, and then I was like Nah, it's too depressing to have a love story that doesn't work out. I'm gonna Hollywood it, and make it happy.

What misconceptions do you think people have about you as a band?

People [label us as] a grunge-meets-folk band. That's a misconception, I'm not really sure what that even means. I don't think people have got a grasp on us just yet. People are always like, "What kind of music do you play?" and actually, I've started just saying "rock music." Because I feel like it's such a dirty word, and I want to reclaim it. I'm just going to start saying that without a blush.

Why is it a dirty word?

[It makes] people think of older men, cock rock. People singing songs about having sex with women, and thrusting their hips and playing solos every five minutes. It is that, but it's also other things. It would be nice for people not to think of that straight away when they think of rock music.
You recorded Visions of a Life in America. What was it like living there and seeing the political situation?

It was really weird. We were there for such a long time. Los Angeles is very different to the rest of America. It's liberal there, and all the people I met hate Trump, so it's not like being in the middle of America. But it was kind of inspiring: the day we got there was the day of the massive Women's March, and then the following [week] was the big [Muslim ban] protest outside LAX, when people were being kept in detention in the airports. It was horrible, but it was a good atmosphere in the sense that [it] felt like people wanted change there. It wasn't like we succumbed to this shit deal that we'd all got. We came home [to the U.K.] and it was kind of the same feeling. So, we're not alone: we've got some shit deals, but I don't think people are standing for it.

The U.K election recently showed a surge in support for Labour. Lots of young people voted, inspired by musicians like you rallying around Jeremy Corbyn. Do you think it's important for artists to be political today?

Yeah, I really do. I always have thought this, but I didn't think it was necessary; I thought it was really cool if you did. You do have to have a certain level of confidence that you know what you're talking about. But you're never going to know everything. I don't know the ins and outs of economics, but I'm pretty sure I know it's clear that [the choice between Conservatives and Labour] is between justice and injustice in some cases. If you're embarrassed about what you don't know — it's too urgent at the moment to stay embarrassed.

With distrust of the media, which is absolutely valid, it's more important than ever [to speak up]...I look towards Akala and Lily Allen, that's what my media source is now. When something happens, I go and see what Akala says about it. If anyone else does that, and you are that person's Akala, then you should absolutely be clued up on what's going on as much as you can be. Just start now. It's better late than never.