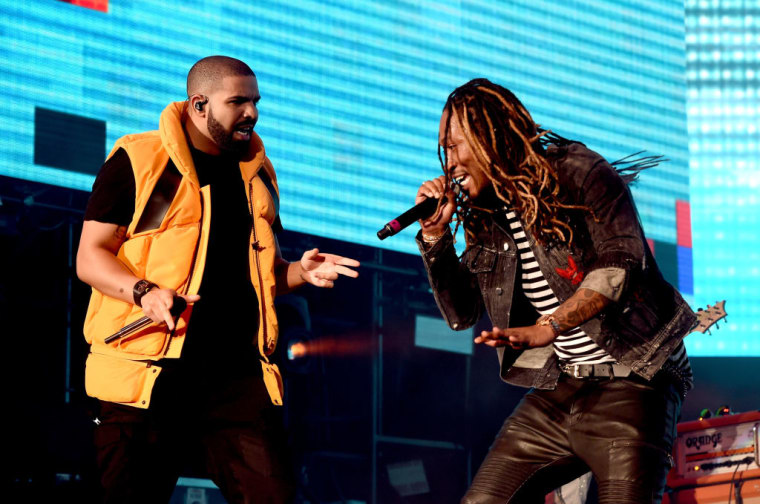 A former Atlanta Hawks security manager has filed a lawsuit against the organization, claiming that his white boss discriminated against black celebrities at Philips Arena, which the Hawks operate and staff, TMZ reports. In the lawsuit, former Hawks employee Sam Hayes says he was fired after pointing out the "system of discrimination" for black performers at the arena.
Hayes, who began working for the organization in August 2016, claims he immediately noticed that black entertainers were put through a much more exhaustive security check than their white counterparts.
The suit points to a Drake and Future performance, which took place at the arena on August 26: Both rappers's requests to bypass the venue's metal detectors were allegedly denied. The same request was also denied for Kanye West, Migos, 2 Chainz, Jeezy, and The-Dream, according to TMZ. Meanwhile, the suit says, white acts like Adele and Amy Schumer were granted permission for the same request.
Hayes says he reported the discrimination to his managers after an incident in which a member of Radiohead's crew pulled down his pants when he was told he had to walk through the metal detector and a fellow Hawks employee allowed him to pass.
"Samuel Hayes is a former security manager at Philips Arena," a rep for the Atlanta Hawks told The FADER. "He was terminated for poor performance and his claims are baseless. We will defend vigorously."