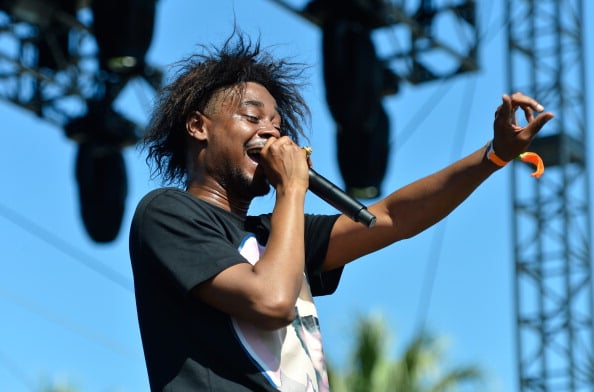 DJ Shadow tapped Danny Brown to appear on his latest track, "Horror Show," which comes from his forthcoming EP, The Mountain Has Fallen. The producer premiered the track on Annie Mac's BBC Radio 1 show on Thursday.
"He's a character. I grew up in an era where everybody in hip-hop was a character and I like that," DJ Shadow said of Brown after premiering the song. "I like when people are out there a little bit and doing something completely against the grain. If you look at what's played on the radio and what's trendy, he goes against that in a way that I admire."​
"Horror Show" has Brown doing what he does best, rapping loops around a beat that is as unpredictable as Brown's own lyrical style.
Listen to "Horror Show" below.
DJ Shadow's The Mountain Has Fallen EP comes out Friday, July 6.