How Danny Ocean Became A Streaming Sensation
After a boost from Spotify, Danny Ocean's song "Me Rehúso" caught worldwide attention—and got the independent artist signed.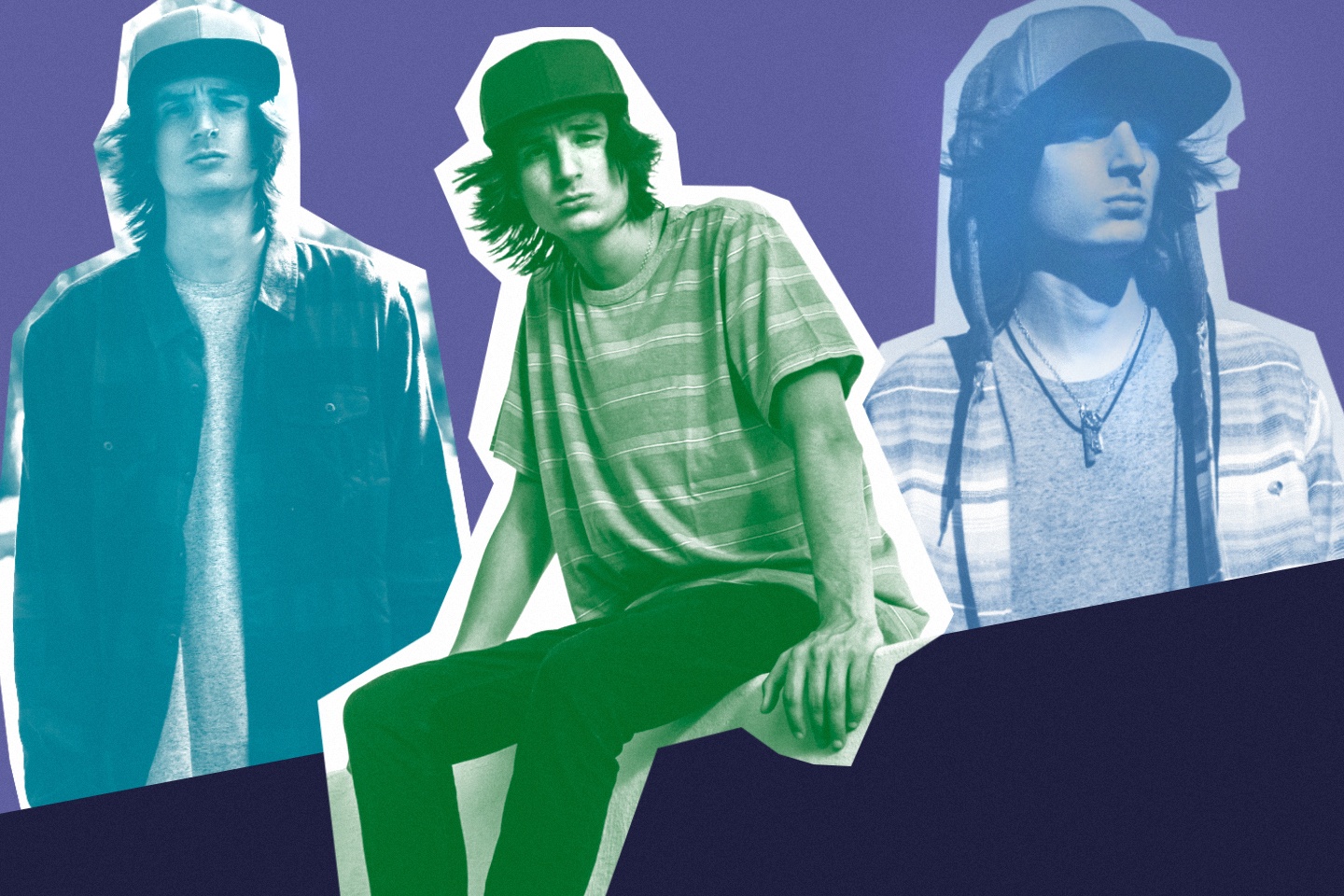 Earlier this year, a minimal, soca- and dancehall-inspired earworm called "Me Rehúso" began quietly snaking its way up Spotify's Central American viral charts. Spotify's in-house team of playlist curators, who follow real-time data to identify trending sounds, became interested in the track, and began programming it on local playlists. Within a month of getting a leg up from Spotify, the song blew up: "Me Rehúso" amassed one million streams per day and achieved more than 220,000,000 total listens. Now, it remains in the top five of Spotify's Viva Latino playlist, which includes the 50 biggest Latin songs worldwide.

If this sounds like a streaming Cinderella story, it is — and Danny Ocean, the little-known newcomer who wrote, produced and sings "Me Rehúso" knows it. He watched his song slowly graduate from local to global playlists, growing bigger and bigger at warp speed. Thanks to the track's success on Spotify, the 25-year-old was just signed through a partnership between Atlantic and Warner Music Group last month. "Everything began when we got into the Spotify playlists...the song just went viral," he said. "I don't think any of this would have happened without streaming."

Danny remains a bit of an enigma among American audiences. His name isn't actually Danny Ocean; that's just a moniker he adopted to keep the focus off of his personal life and on the music. ("And because it sounds fresh," he laughs.) Social media accounts offer images of a lanky, long-haired musician, perennially sporting a baseball cap and lingering over piles of instruments in dimly lit studios. But despite the concocted air of mystery, the Miami-based artist is easygoing, energetic, and quick to talk about his transcontinental background growing up in multiple countries — something that is an obvious inspiration behind his wide-ranging sound.
As the only child of a Venezuelan diplomat and a Venezuelan musician, Danny lived on Saint Vincent and the Grenadines from the time he was eight months until he was four; the family then lived in Namibia until Danny turned 10. They settled back in Caracas, where Danny spent his teen years and early adulthood. Danny says he was always surrounded by music growing up. "My dad was in rock bands, and my mom took me to classical music shows, so I had these two different contrasts between what they wanted me to hear," he explained.

When he was about six or seven, his dad brought him to a music studio and had him riff on top of a track — his first recording experience. But other than this early moment, Danny has trouble identifying when he really started dreaming of becoming a musician. Music always seemed intuitive, especially in high school, when he wrote songs on his guitar and made hip-hop beats for friends.
Danny went to college in Venezuela and studied graphic design. In the meanwhile, he released two EPs and made a few contacts at some local Caracas radio stations. But things began to change as political turmoil shook Venezuela.
In conversation, Danny is chatty and upbeat, but he becomes taciturn when he's talking about his country. He just explains that like so many other young people in Venezuela, he made the decision to leave his home, in search of more opportunities and a new start. "I needed to get away," he said hesitantly. "I love my country. Venezuela is an amazing place, but it's hard and it's not healthy right now, especially if you're a young person."

That reality is where the story of "Me Rehúso" unfolds. Danny joined some family members in Miami in 2015 and took a job at a local pizza place. "I was working and just kind of trying to survive, like any other guy," he said. He'd left a girlfriend behind in Venezuela, and he started thinking about her when Valentine's Day rolled around.
"I didn't have money in that moment. I was so broke," he remembers. "So I was like, 'Well, I'm gonna send her a song.' "

He sat down in his bedroom and wrote "Me Rehúso" as you'll hear it today. The song's production is simple, but addictively catchy. Danny's raspy vocals do most of the heavy lifting, and he comes across earnestly on the track. He thinks the emotional tug of the song is what listeners have connected to across the world, particularly any people in Latin America who have had transient lives emigrating to a different country.

Living in Miami has opened Danny up to a new web of writers, producers and music-makers, who he believes can infuse his style with the global sounds he's always been after. Danny still writes in Spanish, but is working on music in English that will widen his net and reign in more listeners. He released the English version of "Me Rehúso" under the title "Baby I Won't," and says a video for the track will be out soon. Now that he's signed to Warner-Atlantic, he's focusing on an English album that will draw on his eclectic tastes, which reflect his upbringing in multiple countries. When asked who his influences are, he lists everyone from Daft Punk to Bruno Mars to Alejandro Sanz.

The sound is still evolving, Danny assures, but there's a specific feeling he's chasing that he's been able to distill to one particular moment: "Has this ever happened to you?" he asks. "You hear a song on the radio and you don't know what it is and you don't have your phone to Shazam it, and you're trying to figure out the lyrics so you can look for it online. You're always going to remember that experience of discovering and trying to find it. I want it to always be about that kind of song."