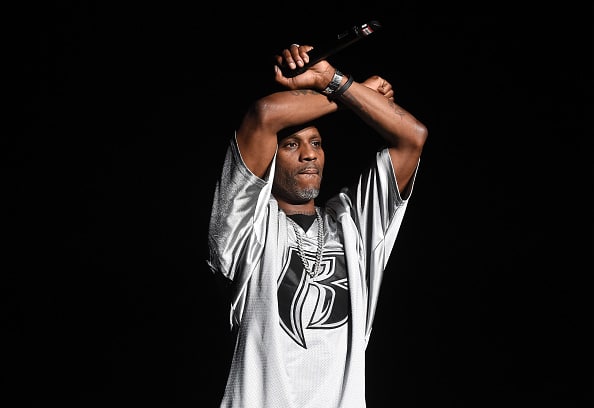 DMX has been charged with tax fraud, according to a press release from the U.S. Attorney of the Southern District of New York. DMX (real name Earl Simmons) was arrested on Thursday and will be in Manhattan federal court on Friday.
"DMX allegedly went out of his way to evade taxes, including by avoiding personal bank accounts, setting up accounts in other's names and paying personal expenses largely in cash," acting U.S. Attorney Joon H. Kim wrote in a statement. "He even allegedly refused to tape the television show 'Celebrity Couples Therapy' until a properly issued check he was issued was reissued without withholding any taxes."
Simmons allegedly withheld $1.7 million of federal income tax from 2002-2005. In addition, from 2010-2015, the rapper did not file personal income tax returns on earnings of over $2.3 million. According to the release, "he orchestrated a scheme to evade payment of his outstanding tax liabilities, largely by maintaining a cash lifestyle, avoiding the use of a personal bank account, and using the bank accounts of nominees, including his business managers, to pay personal expenses."
Simmons is being charged with 14 counts, including six counts of evasion of assessment of income tax liability, and six counts of failure to file a U.S. individual income tax return.
The rapper was supposed to take part in a Ruff Ryder's 20th anniversary tour this fall.
A representative for DMX was not immediately available for comment.