Apple's New Emoji Update Will Include Woman With Headscarf, Breastfeeding, And More
The set will be available later this year.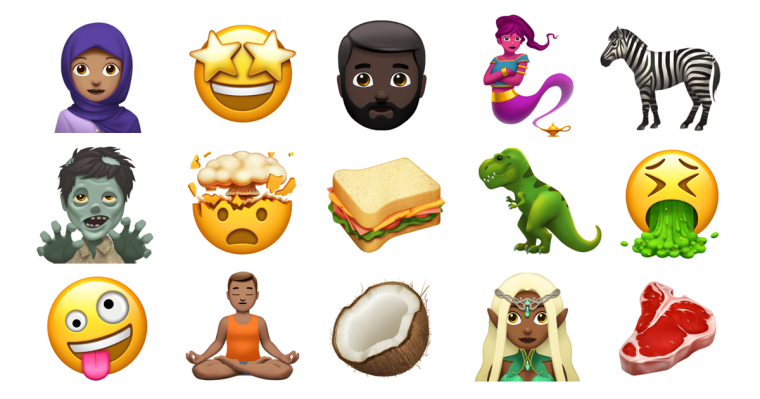 Apple has shared previews for a new set of emoji coming this year. The update will include Woman with Headscarf, Bearded Person and Breastfeeding, as well as Sandwich and Coconut. Animals and mythical creatures like T-Rex, Zebra, Zombie and Elf will be added and Star-Struck and Exploding Head smiley faces will also be available. See more previews of the upcoming emoji set below.