Dance Like Nobody's Watching To Shock Machine's "Unlimited Love" Video
Watch the new visuals from James Righton ahead of the release of his debut solo album in August.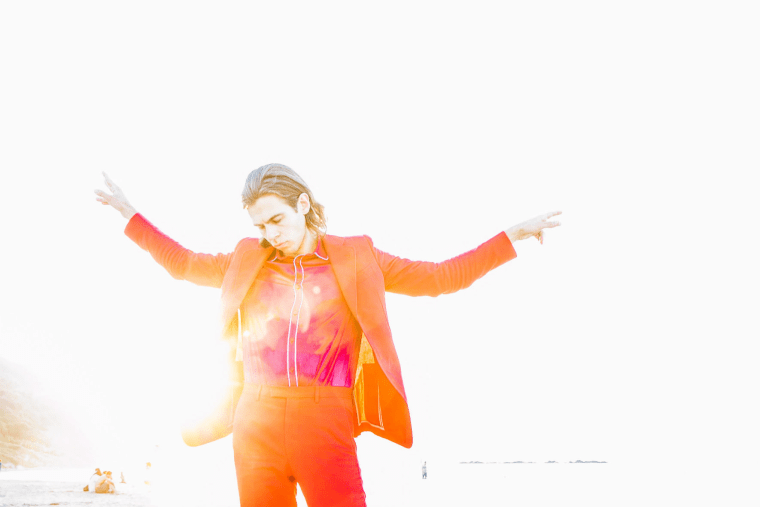 As a member of the now-departed Klaxons, James Righton channeled pure adolescent hedonism and a nostalgia for '90s rave culture into a short-lived but memorable phenomenon. Now working solo under the name Shock Machine, he's about to release his debut album. Today the video for new single "Unlimited Love" is premiering on The FADER.
The song itself is a giddy and romantic ode to unbridled romance with nods to Todd Rundgren and more modern psych like Tame Impala. The accompanying visuals complement this kaleidoscopic style with bright pops of color appearing throughout, chiefly from Righton's sharply cut suits, which thankfully don't restrict him from dancing wildly and expressively to the song.
Filmed and directed by Righton himself alongside directorial newcomer Sam Taylor-Edwards, "Unlimited Love" features scenes shot in both London, and Bucharest. "I wanted a simple performance video. Something bold and strong, something that captured the essence of how I perform live," Righton told The FADER via email.
Shock Machine is out on August 25. Check out the "Unlimited Love" video below.