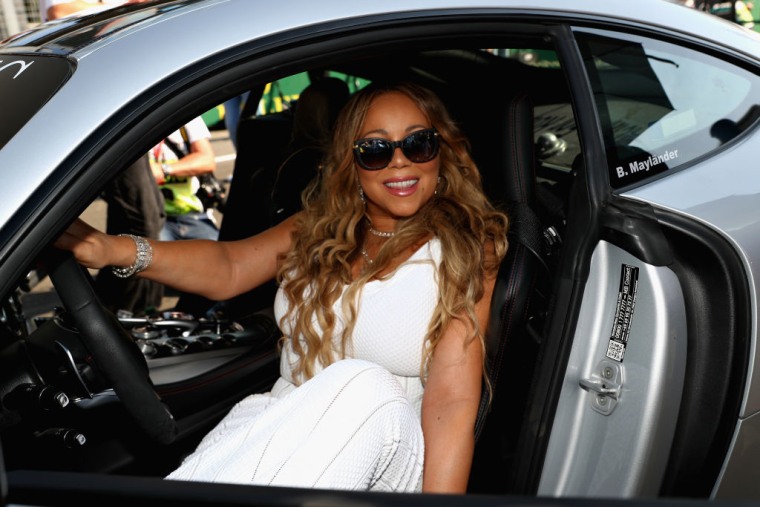 A TV show based on Mariah Carey's early days in the music industry is being developed by Starz, Deadline reports. Carey will act as executive producer on the scripted show, which does not yet have a title. The show will be set in 1986 New York and "chronicles the rise of an ambitious bi-racial 16-year-old girl, an aspiring singer-songwriter who survived a difficult childhood to become the biggest selling female music artist of all time."
Nina Colman, whose credits include family comedy Date My Dad, will be writer and showrunner for the show.
In April Carey announced that she's partnering with Epic Records to launch her own label, Butterfly MC Records. The first release on the label will be a new album from Carey, her first since 2014's Me. I Am Mariah… The Elusive Chanteuse.