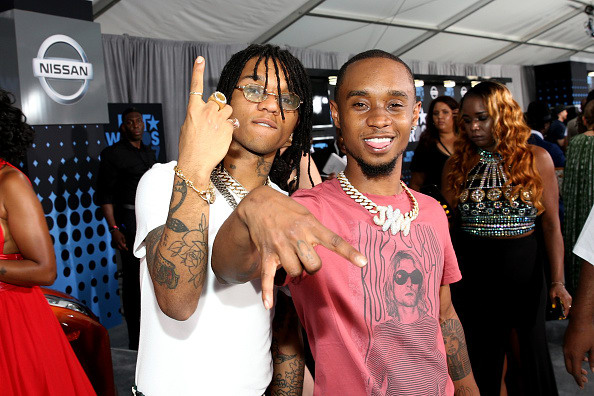 Rae Sremmurd is headed to a comic book store near you. The duo have teamed up with Valiant for their comic book debut, Billboard reports. The comic will be called Shadowman/Rae Sremmurd #1,
In the comic, Slim Jxmmi and Swae Lee travel to New Orleans to fight Shadowman, a legendary superhero who has been a part of Valient's stable since the '90s. Written by Eliot Rahal with artwork from Renato Guedes, Shadowman/Rae Sremmurd is coming out this October.
In a statement to Billboard, Slim Jxmmi sang the praises of the Shadowman comics. "Shadowman is crazy," he said, "It has a lot of twists and turns. It keeps me involved and interested. I can't even take my eyes off of Shadowman when I read it."