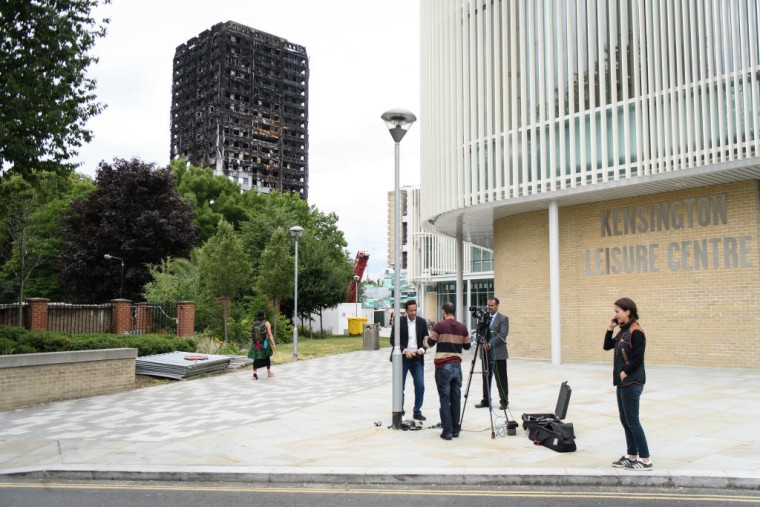 Survivors and the families of those who died in the fire at London's Grenfell Tower in June have reportedly received only a small fraction of the money donated by the public, BBC News reports.
The U.K. government pledged £5,500 in emergency funds for every household affected by the fire. However, as much as £20m was donated by the public and private businesses through a combination of JustGiving pages and major appeals launched by the Red Cross, the Evening Standard, and the Kensington and Chelsea Foundation.
BBC reports suggest that just £800,000 of the money has been distributed so far from four sources. They are the Grenfell Muslim Response Unit, London Community Foundation, K&C Foundation, and London Emergency Trust.
Big money fundraisers such as the Red Cross, who account for £4.7m of the money raised, have already passed on their fund to the London Emergency Trust. They must now distribute it among local residents in need. However, one trustee is quoted by the BBC as saying it is "inevitable" that this will take time. The trust is currently considering dozens of applications and expects more payments will follow soon.
Locals are skeptical, however, and there were angry scenes at a meeting on Tuesday night at Notting Hill church. The Guardian reports residents at the meeting demanded to know why so little money had been disbursed so far.