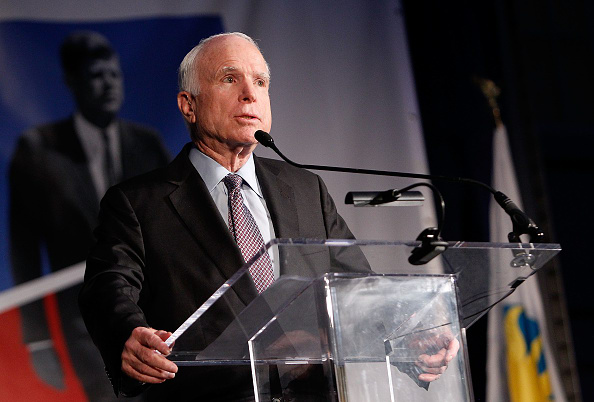 Senator John McCain of Arizona has brain cancer, his office announced on Wednesday night. In a press release from the Mayo Clinic, released at the request of the Republican senator and his family, it was disclosed that Sen. McCain's condition was discovered after undergoing a procedure to remove a blood clot above his left eye.
According to the press release, "Subsequent tissue pathology revealed that a primary brain tumor known as a glioblastoma was associated with the blood clot." Since removing the blood clot, scans have shown that the malignant tissue was "completely resected."
In a quote given to The New York Times, Dr. Eugene S. Flamm, chairman of neurosurgery at Montefiore Hospital in the Bronx, said, "a glioblastoma is the most common and most malignant of brain tumors."
Senator McCain's office said that the 80-year-old politician "is in good spirits as he continues to recover at home with his family in Arizona." As far as his return to Senate, there is no official date set. The senator will be consulting with his doctors at the Phoenix, Arizona Mayo Clinic to determine when he can return.
Last week, the Senate vote on the healthcare bill was deferred due to McCain's surgery. The bill would later die after two senators announced they would not be supporting it.