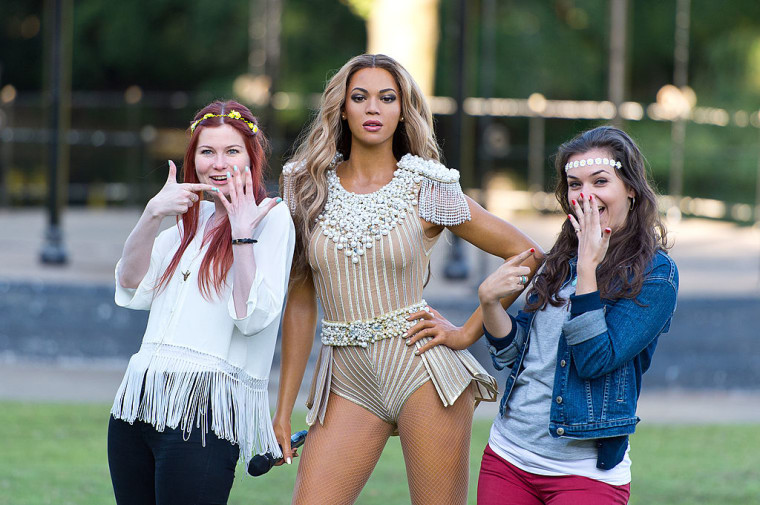 Pictures of a Beyoncé wax figure at Madame Tussauds began circulating on the internet earlier this week, inspiring anger from fans on social media who noted that the statue looked nothing like the singer and appeared several noticeably more light-skinned than the real life pop star.
According to The New York Times, the figure is longer on display at the Midtown Manhattan location of Madame Tussauds, where it had been previously been housed, as of Thursday afternoon. A staff member at the location did not provide a reason for the figures's absence, but told The New York Times that it had been taken "off the floor until further notice."
Representatives for Beyoncé and Madame Tussauds were not immediately available for comment.