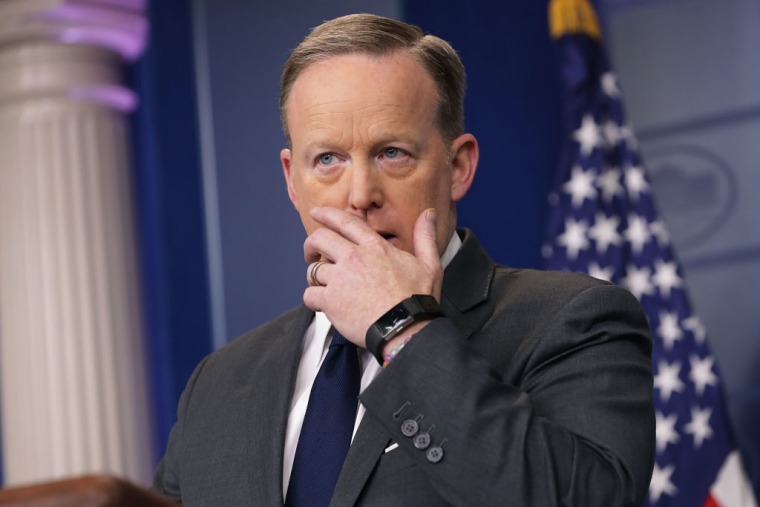 White House press secretary Sean Spicer handed in his resignation on Friday morning, The New York Times reports. Spicer told Trump that he strongly opposed the appointment of New York financier Anthony Scaramucci as White House communications director.
According to the New York Times, via a source with direct knowledge of the exchange, Trump requested that Spicer maintain his position after offering Scaramucci the job, but Spicer told Trump that the appointment was a "major mistake."
In recent weeks, Sean Spicer had adopted a diminished role as press secretary. In June, Spicer barred television cameras from media briefings and prohibited audio broadcasts.
This is a developing story and will be updated as new information becomes available.