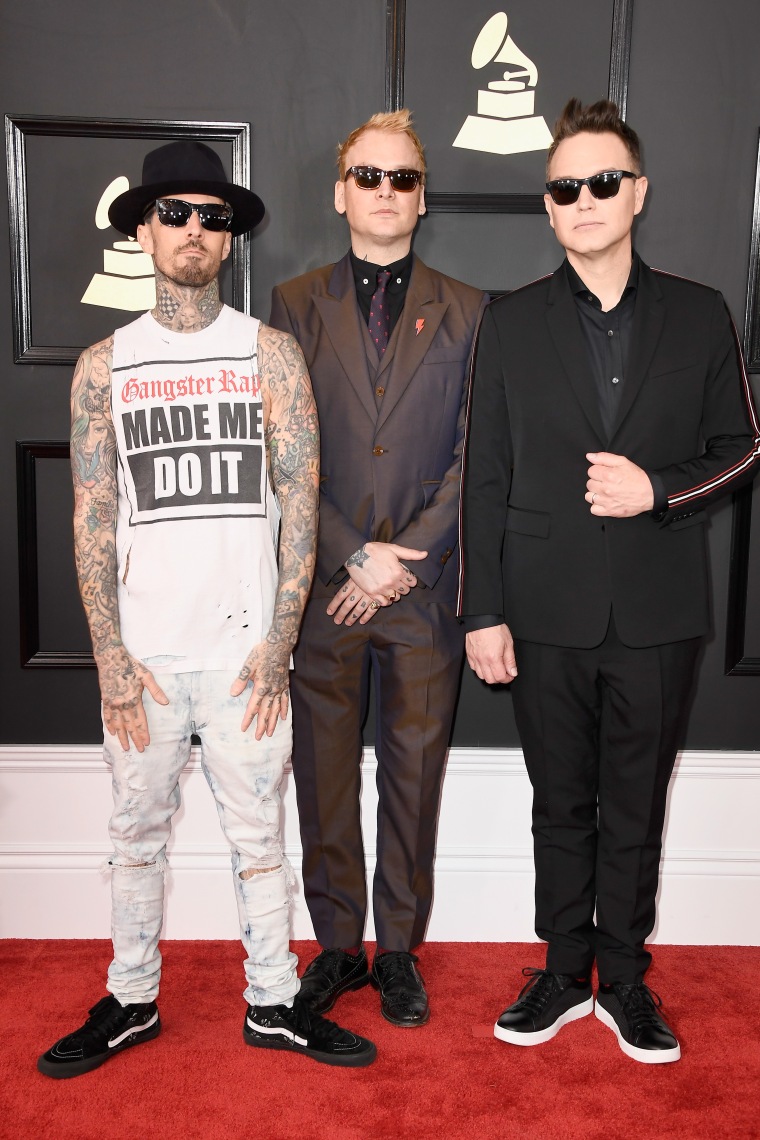 Following the death of Chester Bennington, Linkin Park immediately cancelled all dates for their headlining tour, One More Light. This summer, the band was also scheduled for a joint mini-tour with longtime friends Blink-182 called Welcome to Blinkin Park. Today, Blink-182 announced that the tour would be scrapped in light of the tragedy. The band wrote a note about their reasoning behind the decision and posted it on Twitter.
"blink-182 is wrecked by the loss of our friend and amazing musician Chestr Bennington," they stated. "We could never imagine playing blinkin park without his incredible talent and voice. It just would not be possible. We send our deepest sympathies to his family, bandmates, friends, and fans."
The two-date tour was supposed to take place on July 28 at Citi Field in New York and July 30 at Hershey Park in Pennsylvania. Fans will be refunded for their purchases. Watch the original Funny Or Die promo for the Welcome to Blinkin Park tour in the video, below.