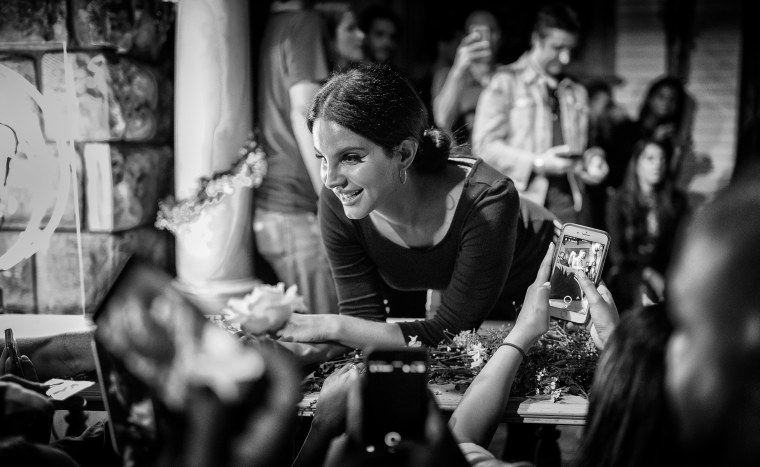 After the long-awaited release of Lust For Life, Lana Del Rey celebrated with the most supportive community on earth—her fans. The singer-songwriter (and former The FADER cover star) recently teamed up with Spotify to host a private party at No Vacancy in Los Angeles, California for her top fans on the streaming service.
Advertised as a listening party, the event consisted of an intimate set from Lana herself, who sported Adidas track pants for the occasion. The 32-year-old performed 17 tracks including "Lust For Life," "Cherry," "In My Feelings," "God Bless America — And All The Beautiful Women In It," "Heroin," "Gods And Monsters" and "Freak." She even granted a fan request and sang "Yosemite," an unreleased favorite. Lana also participated in a brief Q&A with her fans—Billboard reported that when asked if she had ever done heroin, Lana replied with "No comment."
For anyone that wasn't fortunate enough to attend on June 20, live vicariously through all of the recordings posted on Twitter and Instagram. Lust For Life is out now. Check out some footage from the experience in the posts, below.