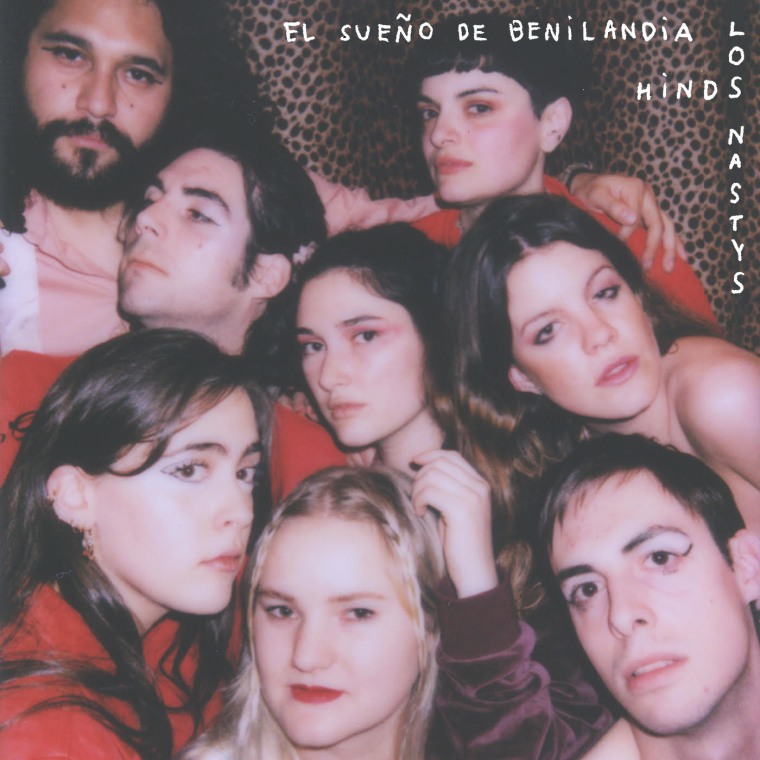 Fun-loving Spanish punk bands Hinds and Los Nastys are celebrating their friendship by covering each other's songs. It's for a new split 7-inch, which comes out September 20 via Suicide Squeeze Records.
With gentle vocals and mellow guitar swells, Hinds transforms Los Nastys' rebellious-sounding "Holograma" into something melodious and warm. "We decided to cover Holograma as a love message to Los Nastys," Hinds explained to The FADER in an email. "You can't even imagine how thankful we feel about them, in some way, they made us begin this adventure."
After listening to the Hinds cover, Los Nastys couldn't help but return the favor with a snotty, power-pop take on their favorite Hinds song, "Castigas en el Granero," a ramshackle jangler about being grounded. "It is undoubtedly one of the funniest covers we've done, [and] we had the best time trying to give it our vision," Los Nastys told The FADER. "We couldn't be happier to be sharing a split single together."
Pre-order Hinds and Los Nastys' "El Sueño De Benilandia." Both bands will play together on September 9 at Dabadaba in San Sebastian, Spain.
Hinds tour dates:
8/16/17 - Summerhall (Edinburgh, Scotland)
8/17/17 - Green Man Festival (UK)
8/29/17 - Pikes Hotel (Ibiza, Spain)
9/2/17 - MTV Gibraltar Festival (UK-Spain)