Hype Williams Announces New Album Rainbow Edition, Hear New Song "Kathy Goes 2 Haiti"
"20 Joints STRICTLY for the whip."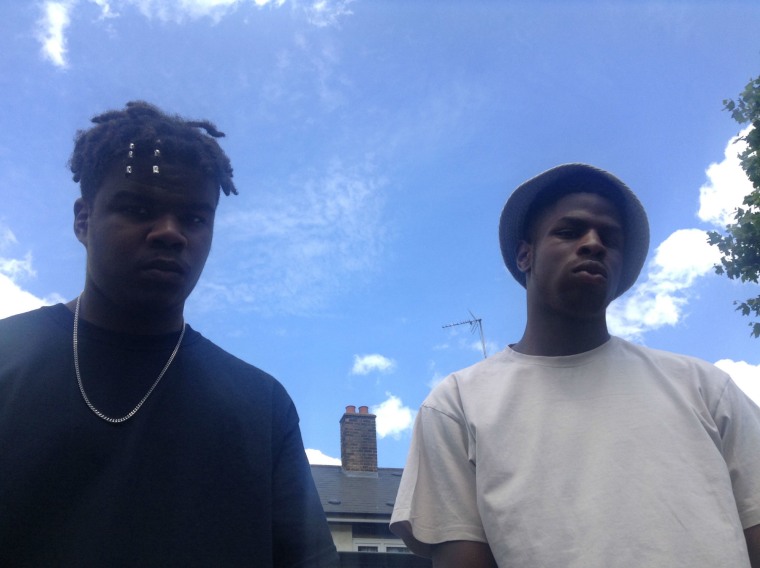 Hype Williams has announced details of a new album. Rainbow Edition will be released on August 25 via Big Dada. New song "Kathy Goes 2 Haiti," which doesn't appear on the album, is streaming below. Nothing from the 20-track album will be released prior to the album dropping next month.
In a press release the experimental electronic duo confirms that Dean Blunt and Inga Copeland are no longer a part of the group and that any music released since 2012 is "fake. Like Capadonna making his own Wu." The music on Rainbow Edition is described as "20 joints STRICTLY for the whip & ppl 2 fat for fedoras."
A rep for Hype Williams clarified to The FADER that the current line-up consists of two people going under the names Slaughter and Silvermane. Like all things Hype Williams, it may be worth taking any information with a pinch of salt.
Read Slaughter and Silvermane's statement in full:
"The last Hype Williams recordings were for One Nation (Hippos in Tanks, 2011). After this, Dean Blunt and Inga Copeland carried on recording through 2012 under their own names (while continuing to use the HW name to fulfill existing live commitments). They are both no longer involved, and any Hype Williams releases you've since heard are FAKE. Bare Paigons. Like Cappadonna making his own Wu. We been gone for a minute, but now we're back with the jump off. We can't get jiggy with no hundreds and thousands or nuthin [sic] like that, we gotta get back in that M game. Wanna own the block b4 the ball drops."
Rainbow Edition tracklist:
1. "Madting"
2. "Loud Challenge"
3. "The Whole Lay"
4. "Baby Blu"
5. "Smokebox"
6. "Rumor Report"
7. "Puredamage"
8. "Leimert"
9. "#Blackcardsmatter"
10. "Sadting"
11. "Ask Yee"
12. "This Is Mister Bigg. How You Doing Mister Bigg"
13. "The Den"
14. "Cockblocker Blues"
15. "Sweet Chin Musik"
16." Pretty Young Ting"
17. "Percy"
18. "Spinderella's Dream"
19. "Situations"
20. "Kandy"