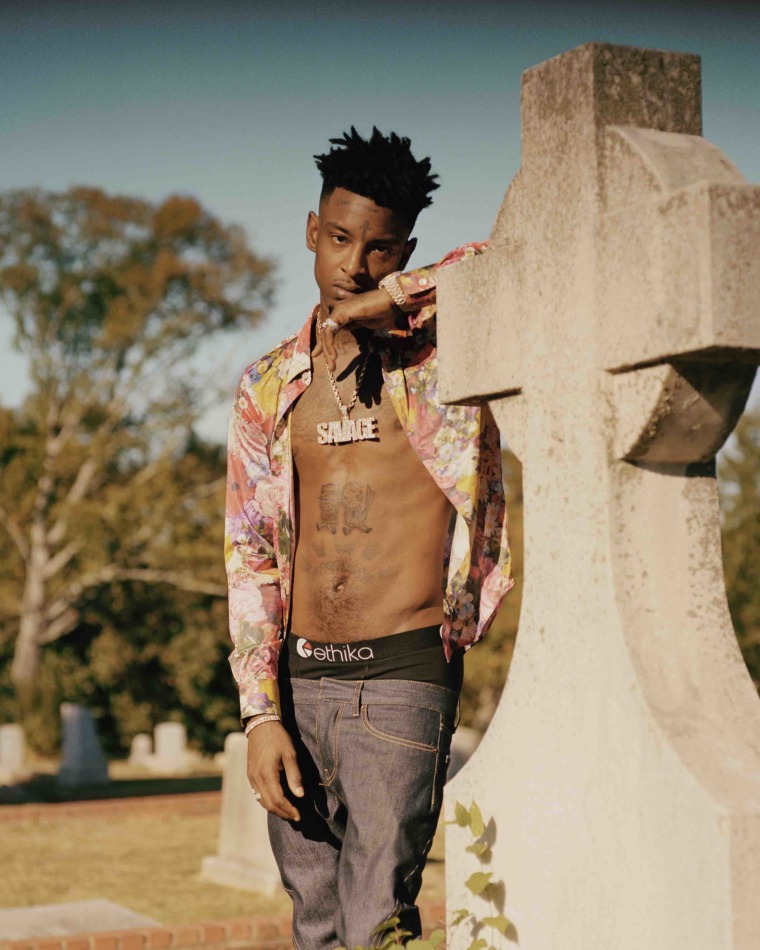 In a new interview with Rolling Stone, 21 Savage discussed what it was like for him growing up poor and black in America. As usual, the Atlanta rapper was stark and uncompromising in his comments. Read them below:
"It's hard being black," he adds soberly. "I don't think people really understand how hard it is to be black. Especially when you coming from nothing. In the hood, there's already a lot of hate just amongst us black people. We killin' each other and everybody else killin' us too. We poor. And the world hates us."
Political verses are sprinkled across his new album Issa, but 21 insisted to Rolling Stone that they're being ignored. "People always say I don't ever talk about that type of shit, then when I talk about that type of shit, they do everything in their power to not talk about that song," he said.
21 concludes the interview outlining his ultimate goals: "As long as I know I kept it real and didn't backstab nobody, I sleep good at night."