Raw Silk Debuts "Malpresentations," An Exquisite Sitar And Cello Duet
Good vibrations courtesy of the Baltimore duo.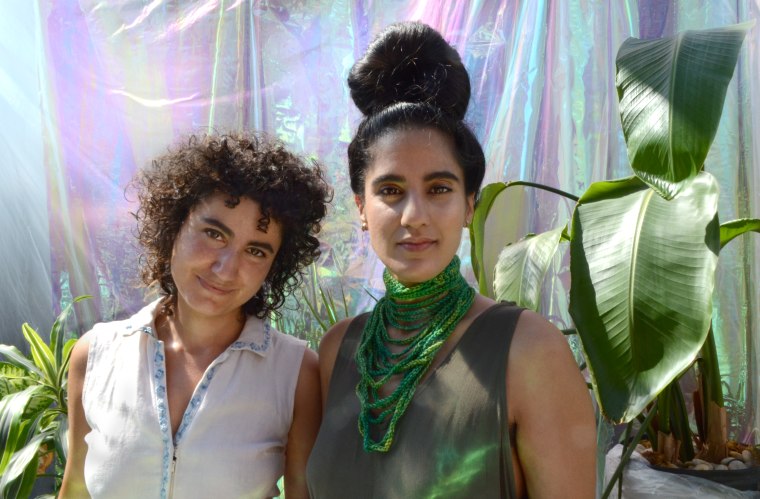 Stringed instruments hold a special place in our collective unconscious. The violin is often used to represent soaring spirituality. The harp, a sense of the mystical. And, of course, the decidedly more earthy guitar has dominated popular music charts for decades.
Baltimore duo Raw Silk use strings to make compelling vibrations, too: Ami Dang plays the sitar and Alexa Richardson the cello. Both classically trained, their creative partnership arose from a long friendship and shared musical values, as they explained over email: "We both loved pushing the limits of tonality and rhythm, and blurring the classical and experimental." Today, they are sharing "Malpresentations," an 8-minute exchange that scratches at the subconscious in the most pleasing of ways.
"Composed in 7 (beats per measure), 'Malpresentations' is an uneven conversation," Raw Silk told The FADER. "The music longs to pull itself apart, but instead the two instruments, cello and sitar, discuss, get heated, grab wrists and twirl wildly until they calm down. The cello tries to placate the sitar as the their struggle intensifies and eventually resolves." Listen below.