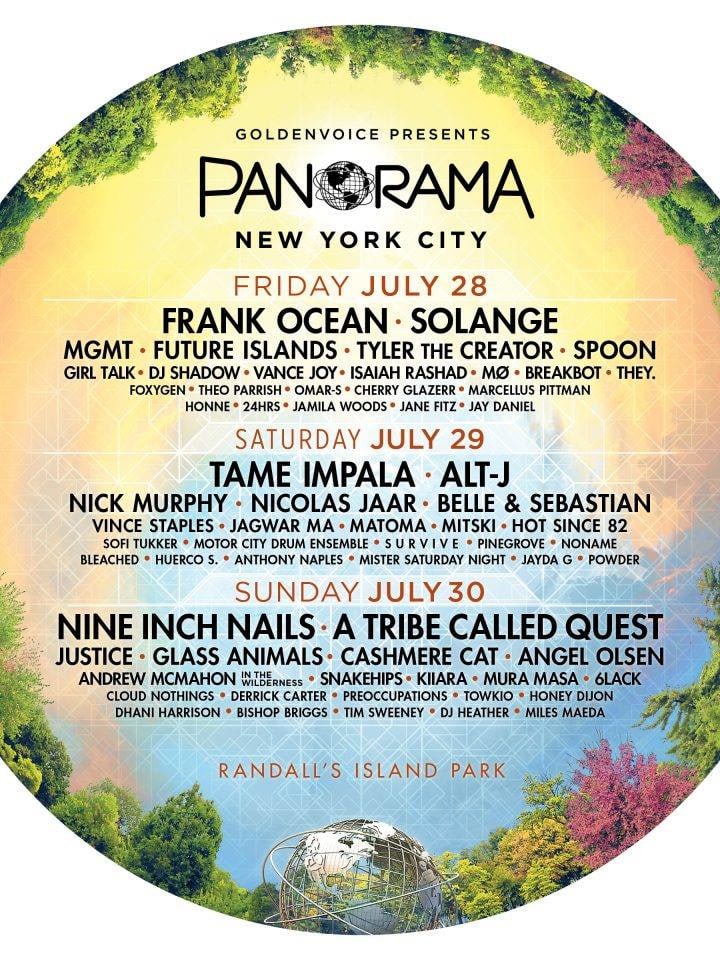 This weekend, festival goers are all gathered at Randall's Island Park in New York City for Panorama Music Festival. Last night, Frank Ocean blew everyone away with his set, but if you weren't there then you missed out big time. Thanks to Toyota Music, those of us that aren't able to attend the festival can watch tonight's performances from our screens at home. Here is the schedule for the lineup this evening:
Pinegrove at 5:00 p.m.
Mitski at 5:55 p.m.
Jagwar Ma at 6:45 p.m.
S U R V I V E at 7:35 p.m.
alt-J at 8:30 p.m.
Tame Impala at 9:30 p.m.
The performances will be available to stream on Saturday and Sunday starting at 5:00 p.m. EST. For more information and to see the full performance schedule, visit the Panorama website. Stream the sets now in the video, below.