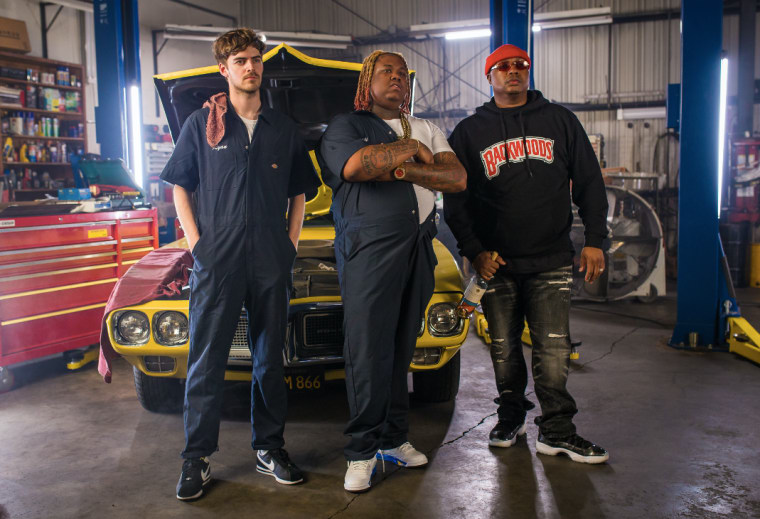 Ryan Hemsworth is back to business and his latest single off Secret Songs and Last Gang proves it. The Toronto-based producer recruited rappers E-40 and Yakki for "Hunnid," a chill collaboration that flows like the sound of the direct deposit hitting your bank account. The accompanying music video was directed by Javari Jackson and BJ Cooper and shot out in San Francisco, California.
The visual takes us for a golden-hued ride throughout the Bay Area as Hemsworth and Yakki sport some fire jumpsuits. After getting down and dirty for their roles as mechanics, the gang decides to switch gears and takes their flashy whip for a spin. (Naturally, the concept was inspired by John Hughes' 1986 classic Ferris Bueller's Day Off.)
Watch all the action in the video, below.