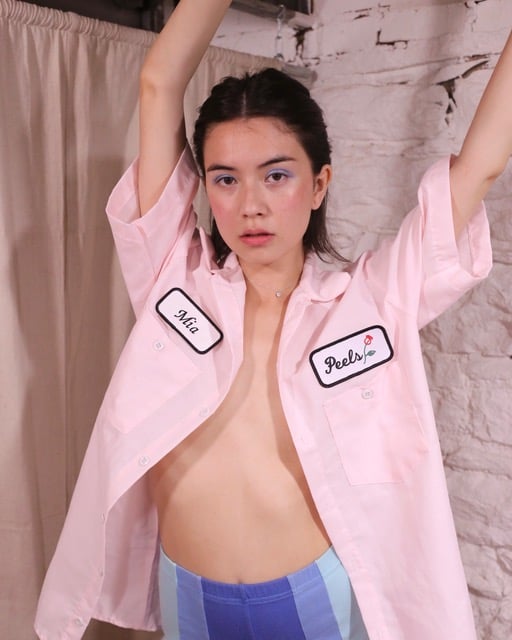 New York-based brand Peels has transformed a symbol of homogeneity — the workwear uniform — into something completely individual and sentimental. Peels apparel, woven from a cotton-poly blend, is characterized by spacious, minimal silhouettes and subtle hues, such as grey, navy, and pinstripe. At its core, the brand is practical and traditional, however, Peels work shirts achieve a tender quality through embroidery. On the left breast the creator adheres the company logo — rendered in cursive and ending with a rose — and on the right, a personalized patch for each and every customer. The result is a one-of-a-kind piece of clothing that you'll want to wear everyday.
Jerome Peel, both oddly and sensibly, found a muse in his father, the owner of a humble, one-man painting business in Palm Beach. Even after moving to New York City six years ago, the 27-year-old's roots remain fixed in Florida — in his workspace below a Lower East Side barber shop, Jerome fastens his dad's business cards to the apparel as clothing tags. For Jerome, it's all about the details and honoring his best ideas, which explains why his brand doesn't abide by the typical, seasonal collection release schedule. His customers, who include Dev Hynes and Chloë Sevigny, don't seem to have a problem with that.
The FADER recently spoke with Jerome Peel about carrying on his father's legacy, finding creative space in New York City basements, and future plans for the organically grown brand.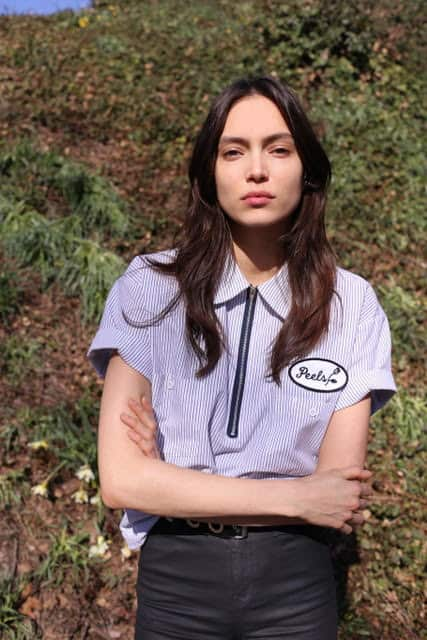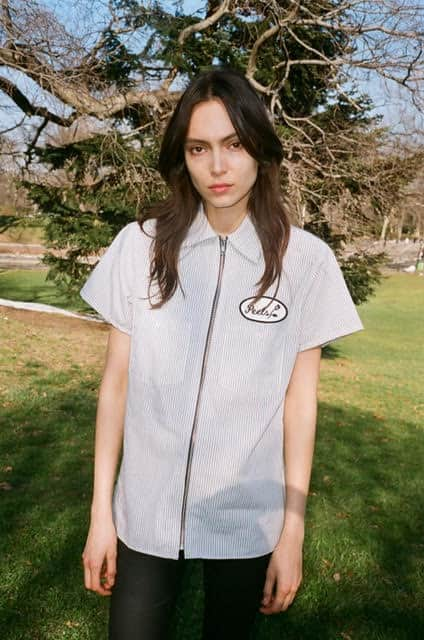 Did you always have an interest in fashion?

I've always been the most picky person about having like a vintage tee no one else has or shoes that are rare — just doing my own thing. When I was wearing a shirt with my name patch four years ago, that was not cool. My friends would always make fun of it, but I just wanted to have my own thing. I've always been into fashion, always kept up with it, always had the interest of doing a little line or something, but nothing ever seemed super authentic.
So when did you start Peels? What was your inspiration?

The first shirt that I ever made was not with the intention of starting a brand. I wanted to hook my dad up with something nice as a gift. My dad's a painter — he's like a one man show out in Palm Beach, for the last like 27 years. I had always loved that work-shirt look — I had a old work-shirt from him that was from his mechanic job from before I was born. I took that shirt and remade it to cater to his painting business.I was so hyped on it, just repping my dad's business
At first, people were like "What the fuck is Peels Painting? Are you a painter now?" I have painted with my dad before. I love painting, but, it's not like one of those companies where your dad is like, "When you get older, you're gonna take over my company." My dad was like, "I don't ever want you to be a painter, it's the worst job." He's happy, but always struggling. He's never had any money, but when I was getting started, the only investment I ever had was my dad being like, "Run up this credit card I have. It's my only one, I pay a stupid amount of interest for because I have terrible credit — just run it up. Do your thing."
It started with me selling one shirt, then having enough [money] to buy another shirt and it was just a chain reaction. It's still so small, but I've been blessed that people see what I'm doing. It would be nothing without people looking out for me. After making the shirt for my dad, my roommates and friends saw and started asking about it. I started posting more photos [of the shirts] on my personal instagram and then eventually created a business Instagram — this was like January of 2016.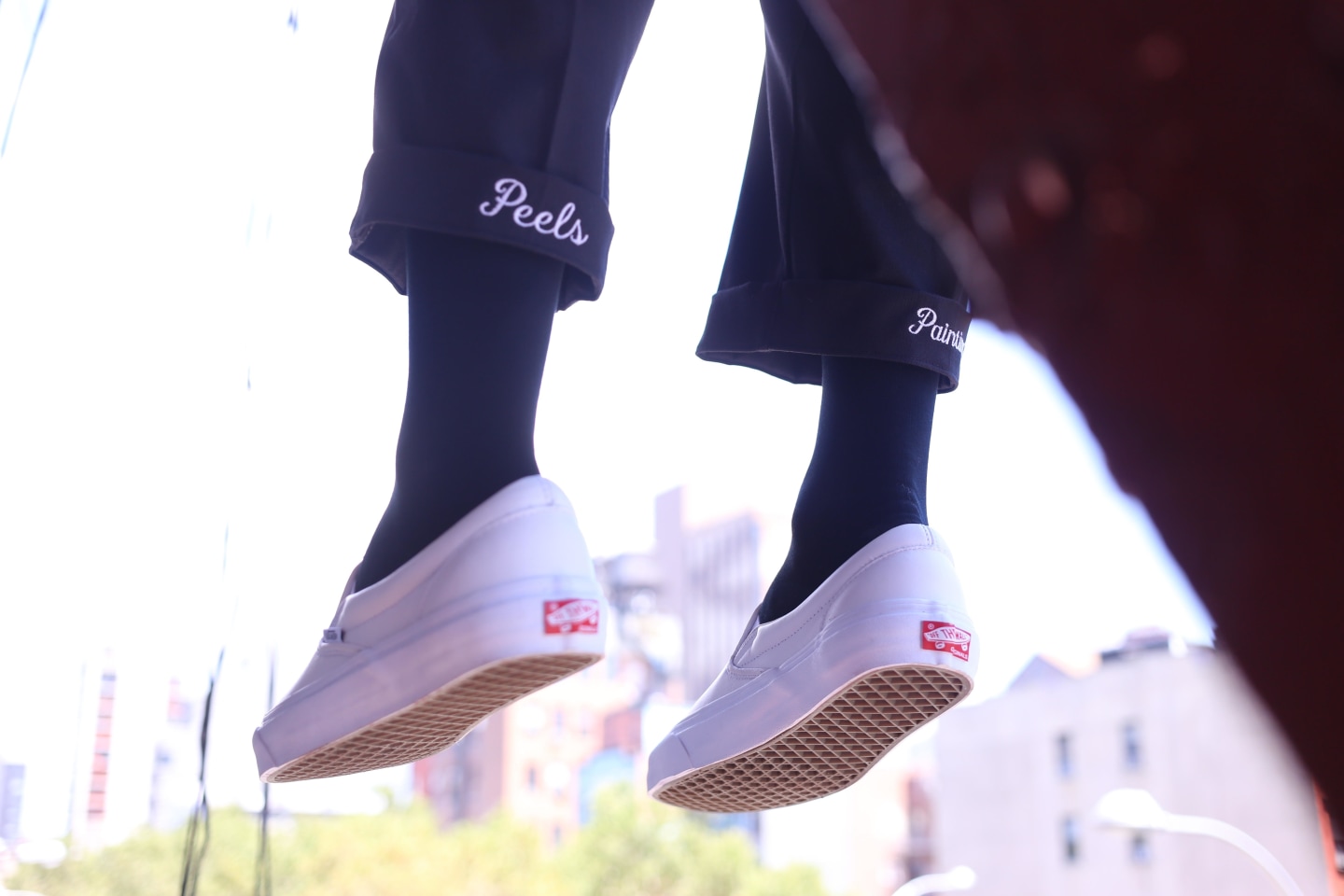 If you wanna put a nickname that's kinda bizarre, you'll know you're the only one rocking this shirt. That's the specialist thing to me and I think people are picking up on it — having a piece of clothing that is unique and custom to you feels great to wear.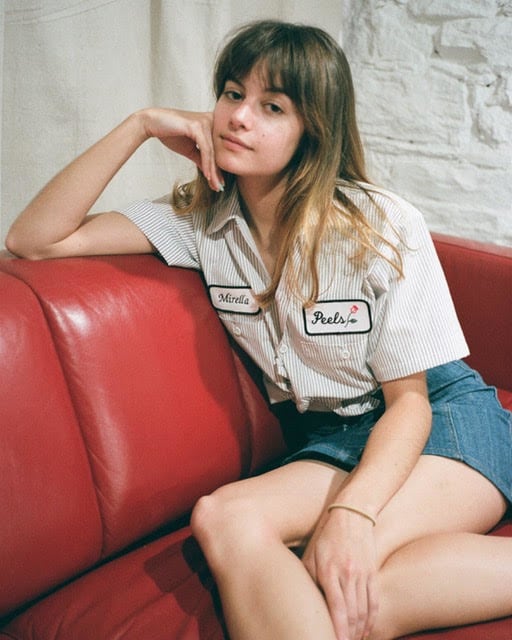 Where are you guys located specifically in New York City?

From day one I was just in my apartment, getting things done through different resources online — I had a guy that made name patches, I had a guy that made the company patch, I had a person supplying the shirts. Then, I'd take all the shirts with the patches and sew them on the old-school way with needle and thread. The first 40 or 50 shirts were embroidered by hand with needle and thread — about 20 minutes per patch, so there'd be almost an hour devoted in each shirt. Then I moved in with my girlfriend at the time — we had a basement, so we got a sewing machine and embroidery machine and I started doing more without relying on other resources.
Two months ago, one of my best friends hit me up like, "Hey, I'm gonna open a barber shop, I'd like to work with you." He ended up telling me about this basement in this place he was looking at and I was like, "I don't care if it's a box, I'll take it." It's just like a place below the barbershop — it's called Mildred, New York, just north of the Essex train, on Ridge Street. It's kinda in the cut, it's quiet, but cool though.
Why is customization the cornerstone of Peels?
It was really that first shirt. It had my name on it, and I was obsessed with it. This all would have happened a lot sooner if I knew that I could make patches, or order a custom name patch. So I had this one "Jerome" patch that had gone through like four shirts, that I kept switching because I just loved that it had my name on it.
Now, if your name is Chris, yeah, there might be another Chris out there, but if you wanna put a nickname that's kinda bizarre, you'll know you're the only one rocking this shirt. That's the specialist thing to me and I think people are picking up on it — having a piece of clothing that is unique and custom to you feels great to wear.
Can you speak to how you construct your pieces? How are the patches made?

We embroider the patches, we sew the patches onto the shirts — it's all happening in the basement of the barbershop. We can assemble the shirts pretty quick now with the sewing and embroidering machines.
And the shirts?

So my dad hooked me up with this workwear supplier. At first, they gave him some shirts that had a super simple look. So I took that, but later was like, "Hey, we want a couple more shirts." First, I was ordering like 20 or 25, then it was becoming larger orders and they were like, "Hey, what's going on here? Did you just expand? Did you just get a bunch more employees?" With these bigger orders, I gave them the dimensions that I wanted these shirts to be. They were like, "If you're placing bigger orders, we'll do whatever you need."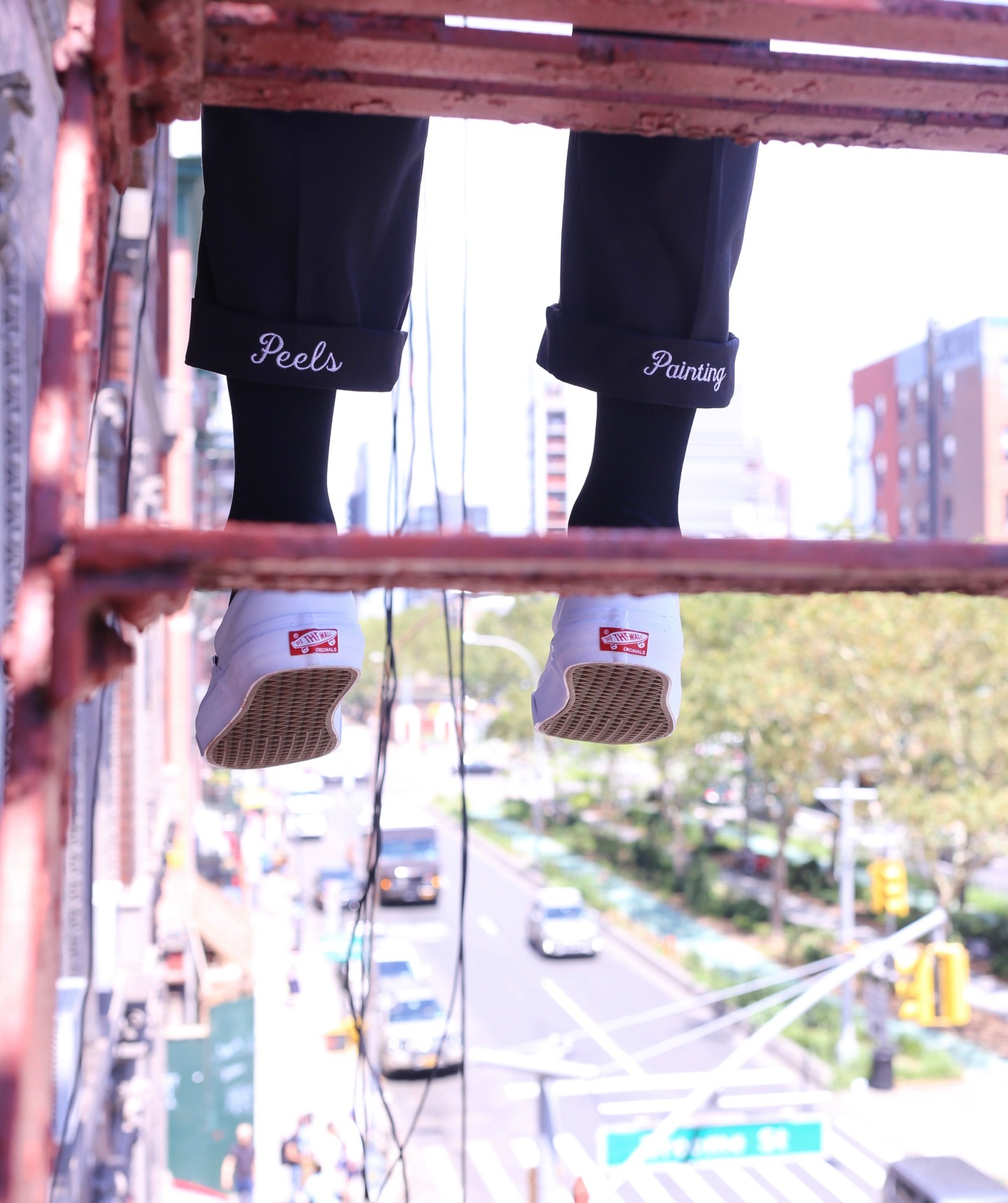 Peels sticks to a more muted color palette, do you think that's something essential to the brand?

Six months in, when I started getting attention from press and stuff, I was reaching out to people looking for some help. I found a dude who was really into fashion and he started coming up with ideas — a lot of colors, not so much workwear, but like fashion with abstract graphics. At first I was like, "I'm gonna go along with what you think," but after a little bit of reflecting on where this started and how it got off the ground, I thought, "What the fuck am I doing?" I can't hire anybody to tell me what's right, I have to do what's true to me. I'll never have someone being the creative director, designing it. I just want it to be true, from a painting business in Florida. I do want to evolve, but — maybe the fonts get better, shit like that. I don't think Peels Painting will ever be an eccentric fashion line.
Also, there's no timeline as far as collections go. I'm always working to put out something new, but it's always based upon what I have money for and if I have an idea. It's not like, "Shit, we just need to put something out." What I put out has to be authentic — the complete right idea. Everything I'm gonna put out is gonna be a huge part of me, my dad, and the company. When the idea comes out, that's when I release it. Sometimes things are late, or not the "right" time, but that's how I want to keep this schedule going.
What are your future plans? Where would you like to see Peels in the future?
I've been so picky with stores and buyers. I can't sell out to the Kardashians. My dad would be like, "Do what you think is right," but this isn't about blowing up real quick. It's a family thing, it's so rooted in my dad. I can't let this just go money, money, money. One day, I'd like to use what I've learned to create a line that's more refined. But at this point, Peels is super true, it's a family business. I'm not super worried about what happens next.
I recently hired my first employee, so I have a little bit more time to enjoy myself. It's been about a month. For the last year and a half, it's been only me doing everything. Now, I can skate again and enjoy these perfect days.