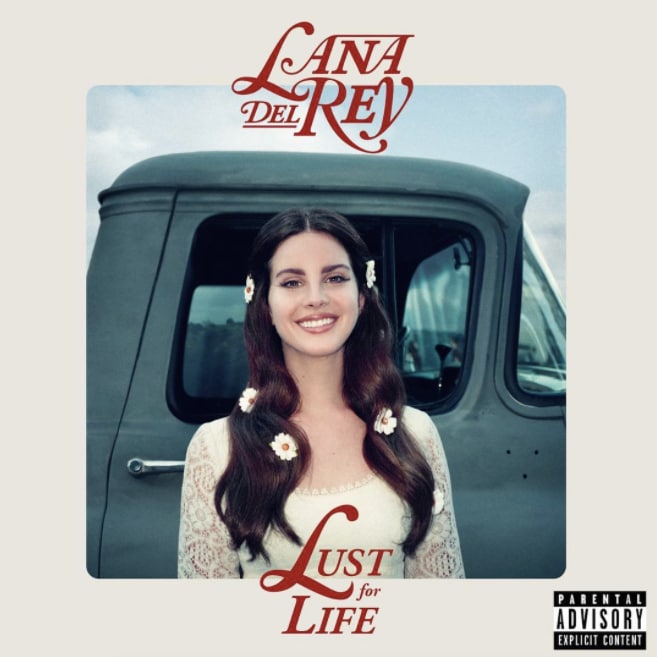 After Billboard announced that its singles and albums charts had been delayed on Tuesday, the site has confirmed that Lana Del Rey's fourth studio album, Lust For Life, has scored the No. 1 spot on the Billboard 200 albums chart.
Lust For Life moved 107,000 equivalent album units, topping Tyler, The Creator's Flower Boy, at No. 2 with 106,000 units, and Meek Mill's Wins & Losses, at No. 3 with 102,000 units, in what was a competitive race for the top spot.
On Tuesday, Billboard released a statement on the delayed charts, citing "technical difficulties" from a top data provider. "Due to this issue, and because there is a close race for No. 1 on the Billboard 200 albums chart, Billboard is holding back the release of all of its Aug. 12-dated charts until we get further clarity from the data provider,"Billboard wrote.
The race for No. 1 was complicated by the release of Meek Mill's Wins & Losses album in front of TIDAL's subscriber pay-wall. Last Thursday, Billboard issued a statement saying that they would count the free streams towards the album's chart position.
Lust For Life follows 2014's Ultraviolence as Lana Del Rey's second No. 1 debut. Her other two studio albums — Born To Die and Honeymoon — both debuted at No. 2.
This post has been updated to reflect information provided in Billboard's August 12-dated Hot 100 chart.