Actress And The London Contemporary Orchestra Announce New Album, Share "Audio Track 5"
Listen to their beautiful collaboration now.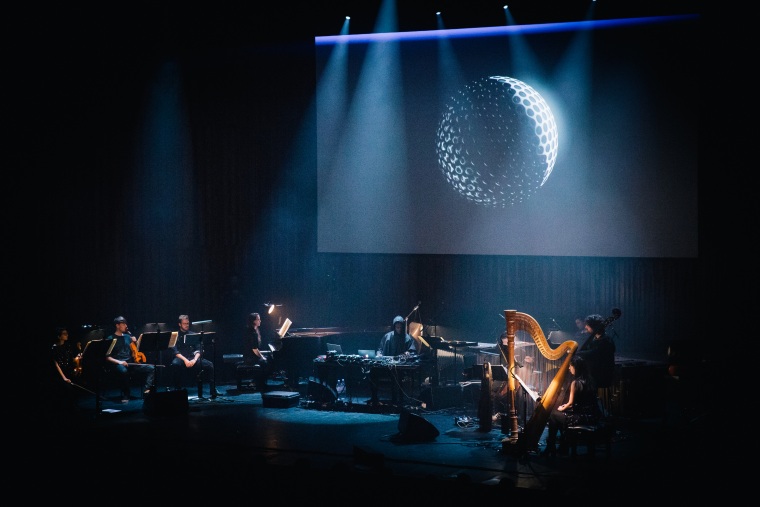 Experimental techno producer Actress and the future-facing London Contemporary Orchestra are coming together to release an album. Actress first performed with the orchestra at the Barbican in London and the Strelka Institute in Moscow in 2016, producing warped and delicate electronic music together.
"I've spent the last few months re-recording elements from the performance at the Barbican in a controlled studio environment," Actress explained to The FADER in an email. "This EP [Audio Track 5] is the first experiment of LCO being injected into the AZD systems." Below, you can hear the first result of these studio experiments: "Audio Track 5" is six minutes of whirring, lilting electronic music built from beautiful fragments.
Actress and LCO's collaboration will result in a full-length album and performance released via Ninja Tune and Boiler Room in fall 2017. While you wait, revisit this interview with Actress about his hands-on process.