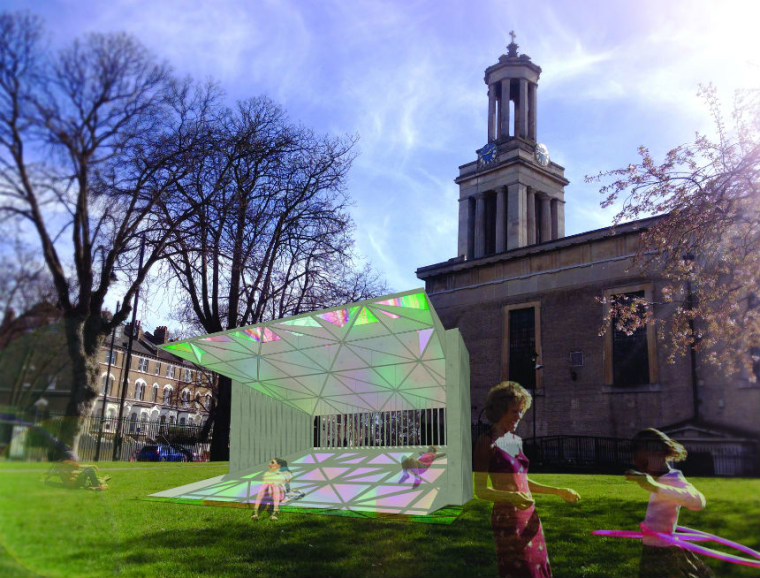 Having lived in Brixton for over a decade, architect Farouk Agoro has seen first-hand the effect of gentrification on the south London area. He is attempting to redress the loss of small businesses and local landmarks in some way by building a pavilion where he hopes residents can go to gather their thoughts and get a moment to reflect.
Agoro is raising funds throughout August to build the proposed pavilion, which would be situated in the green space next to Brixton's St. Matthews Church. He's looking to make £8, 850 in total which will go towards materials and labor costs. The pavilion would be on display in September as part of Brixton Design Trail, a platform for showcasing homegrown talent during the London Design Festival. There are plans to move the structure to another location at a later date.
Speaking to The FADER via email, Agoro said: "For me, love of self is power. It's a reflection of our current times where people are having to be more creative in living and surviving in this city. And sometimes we need a space to just be and dream for a moment.
"People feel helpless and powerless to the changes happening all round them. I hope that people are able to engage creatively with ideas that can someone show their presence within their community. These are subtle but effective ways of getting your voice across."
Click here for the Contemplative Pavilion Spacehive page and to donate.