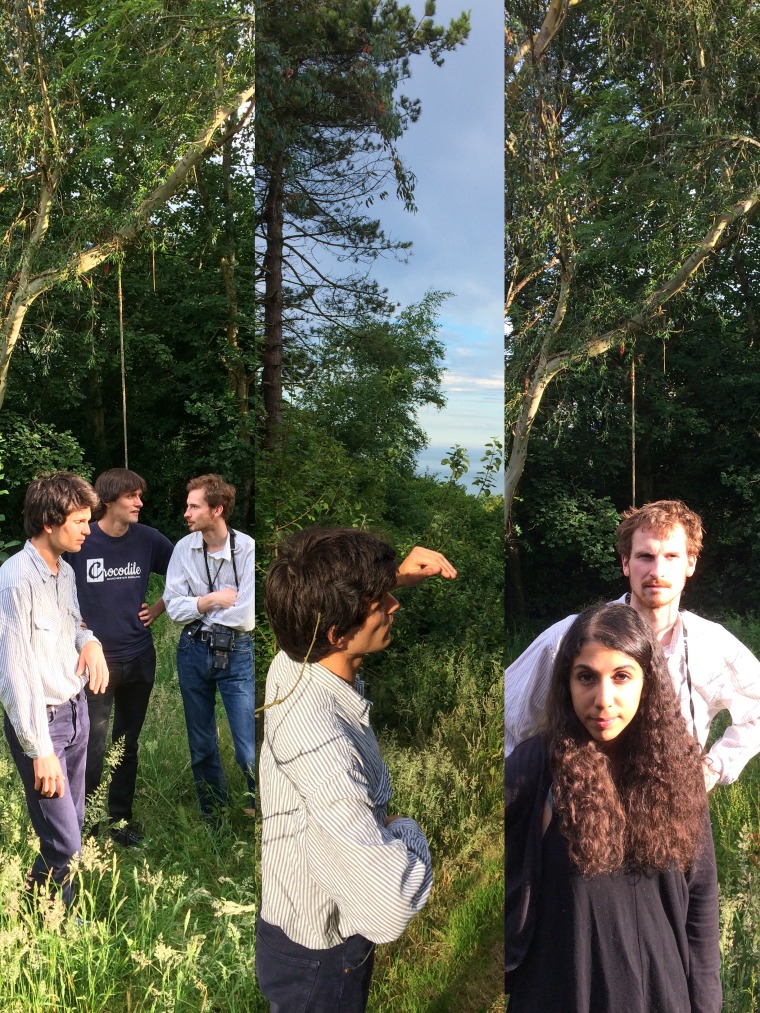 Holiday Ghosts, a garage rock band from Falmouth, U.K. with somewhat of a cult following, is releasing their self-titled debut LP on September 22 via PNKSLM Recordings. Premiering today on The FADER is the album's lead single, "In My Head," an angst-filled confessional with Beat Happening vibes.
On the song, vocalist Katja Rackin realizes that all isn't well in her mind, but acts as though nothing is wrong. "I feel like someone should worry for me/ But it's too much to ask/ To make them see," she sings in an ironically soothing voice, complemented by relaxed guitar loops and groovy bass.
"This is the most personal song I have ever written," Rackin told The FADER via email. "I think actually that it's a very relatable song as the lyrics quite bluntly talk about something that people normally shy away from. I like that the simplicity of the song gives maximum space for the content." Listen to the track below.