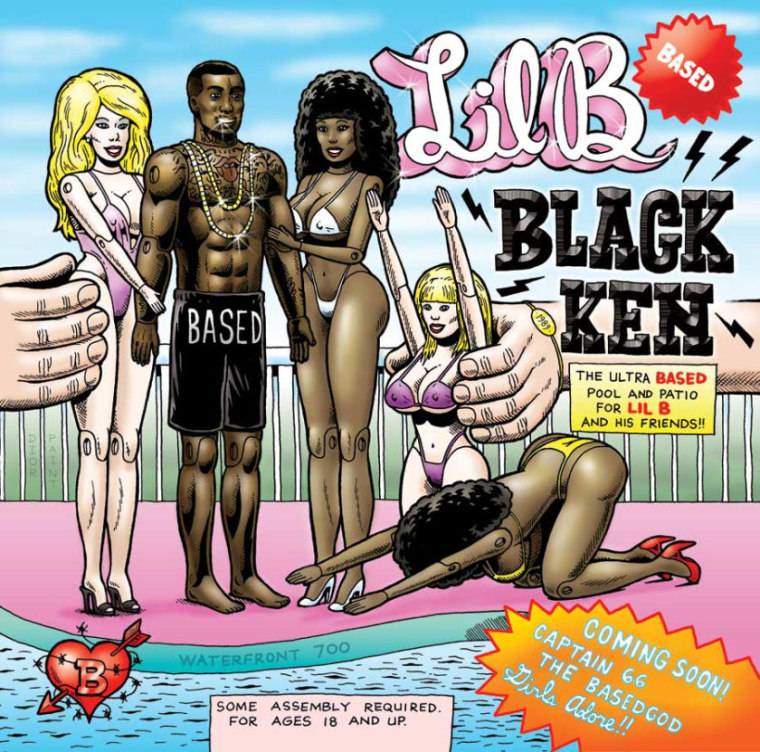 Lil B has officially confirmed details of his Black Ken mixtape and shared the first seven songs. These tracks, which can be previewed below via iTunes, include iLoveMakonnen collaboration "Global" plus "Wasup JoJo" and "Go Stupid, Go Dumb." The mixtape artwork can be seen above.
The mixtape announcement was made via Twitter.
!! HISTORY !! PRE ORDER BLACK KEN MIXTAPE!!! PRODUCED AND COMPOSED BY "THE BASEDGOD" !! ALSO 7 NEW SONGS FROM LIL B! https://t.co/RMZsOGLTBK

— Lil B THE BASEDGOD (@LILBTHEBASEDGOD) August 2, 2017
The 27-track project is due on August 17. It was first announced in April 2010, when tracks like "Thank You BasedGod" and "Call Me Black Ken" were released.