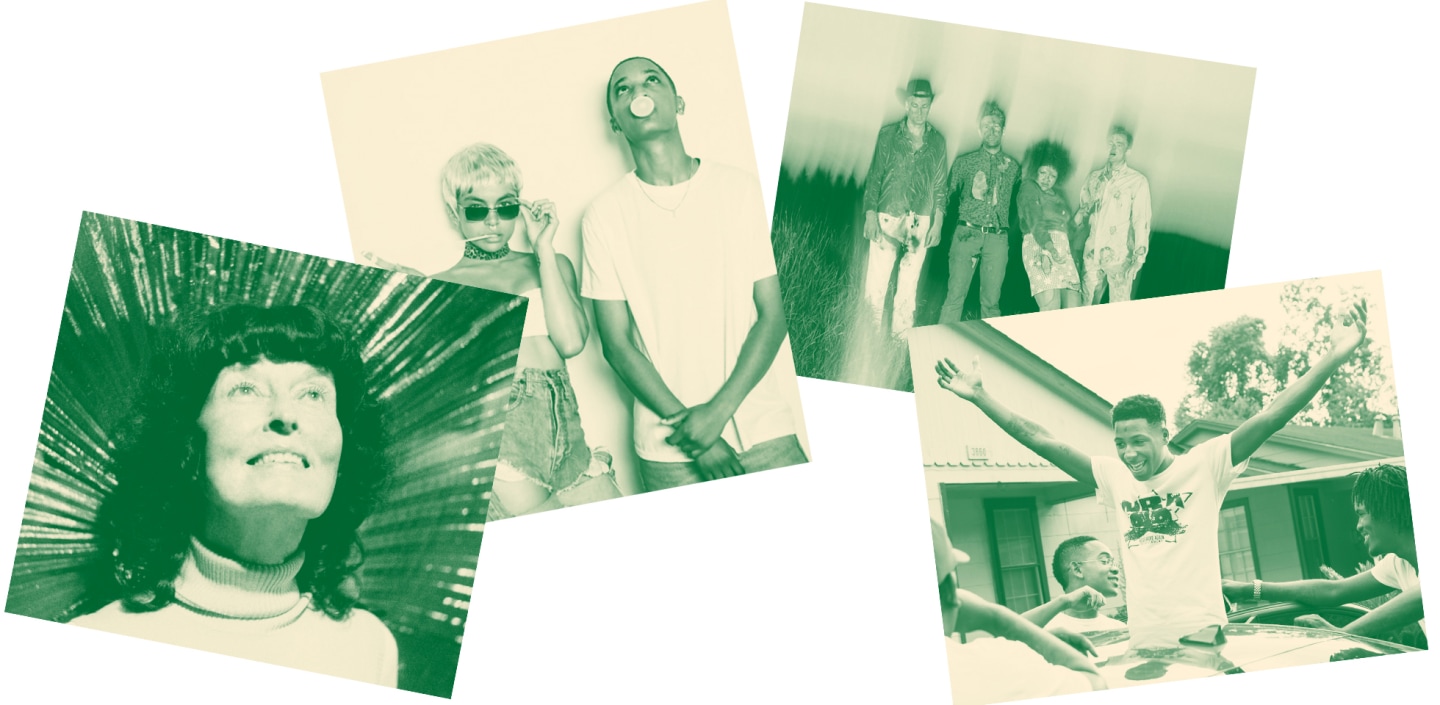 Each week The FADER staff rounds up the songs we can't stop playing. Here they are, in no particular order.
Subscribe to Songs You Need In Your Life on Apple Music and Spotify
1. Our favorite brotherly duo, Rae Sremmurd, have been teasing "Perplexing Pegasus" for a minute. Of course the foreign car-themed song delivers.
2. Toronto's Big Lean snagged Nigeria's Mr Eazi for "Long Time," an echoey afrobeats banger produced by Juls.
3. The video for Lil Durk and Lil Reese's sincere and melodious "Distance" finds the pair dancing and looking cute.
4. Syd and electro-pop singer QUIÑ teamed up for a very sexy track, "Sticky Situation." It's about losing interest in a lover: "Can't you tell, caramel, you're losing your flavor?"
5. Pompano Beach rapper Teejay3k has the sweetest sound. His new one, "Aint Worried," was produced by DRUMDUMMIE and is seriously catchy.
6. Pretty much every tape NBA YoungBoy's made has been great. Our favorite from his new one is "No. 9"; he's really good at this love stuff, even at 17.
7. Featuring acoustic guitar from young ingenue Melanie Faye, unknown producer Magroove's "B Cool" is a funk jam of the highest order.
8. Sleep ∞ Over's back with "Don't Wanna Hide," an unexpected one-off that really moves. The sound design is a little cleaner than long-time fans will be used to, but the track still sounds otherworldly.
9. Toronto's best power-pop band, Weaves, returns with a pure-feeling breakup song, "#53," and a fresher-than-ever sound.
10. Actual living legend Linda Perhacs is releasing a third album. Lead single "Winds Of The Sky" featuring Wilco's Nels Cline, is a folk bop.
11. "Sanguine," from rapper Babenstein, is a disco-paced groover, a tribute to everyone making the most of difficult situations.