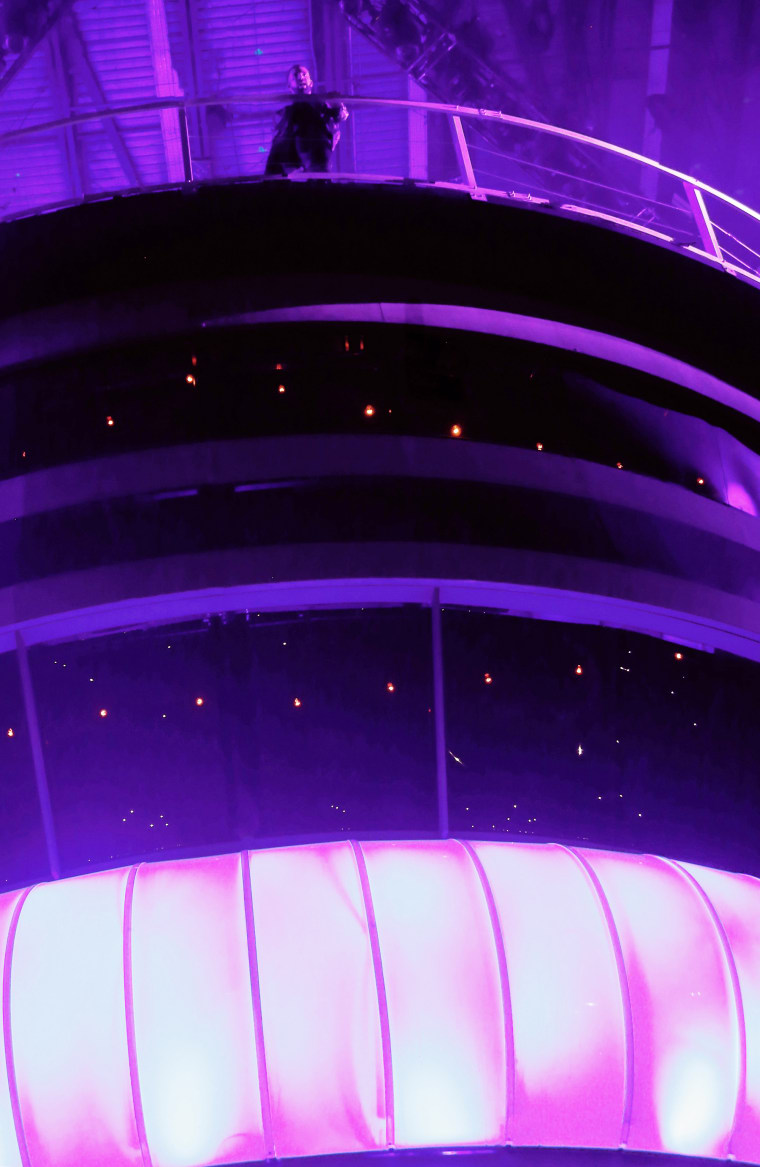 Drake's gigantic CN Tower model was an immediate hit from the moment it was unveiled during OVO Fest 2017. The rapper admitted during his headlining performance that it wasn't easy getting the model to the stage in Toronto in time for him to recreate the album cover of 2016's Views onstage; he copping to called "19 companies" before the 20th one agreed to build it.
That 20th company was the Las Vegas-based Show Group Production Services (SGPS), and its owner Eric Pearce has revealed the backstory of the piece in a new interview with the CBC.
The reason Drake and his team had trouble finding someone to build the Tower was quite simple: they came up with the design just three weeks before the show. "We didn't have time to make any models. We simply looked at photographs," Pearce said. SGPS designed the CN Tower replica in a weekend, and worked seven days a week building it. Such a project would usually take six to eight weeks, Pearce said, making the Drake commission a "very difficult" one.
SGPS has designed stages for artists like Guns N' Roses and Justin Bieber, but Drake's Tower dwarfed those – literally. "The scale of the set is two or three times the traditional rock and roll star set," Pearce said. Upon completion, the pieces of the Tower were separated into five tractor trailers and driven to Toronto in secret.
Now that OVO Fest is over, the Drake Tower is back in storage in Las Vegas, and probably won't be out for another performance anytime soon, as it's too big for "conventional touring."