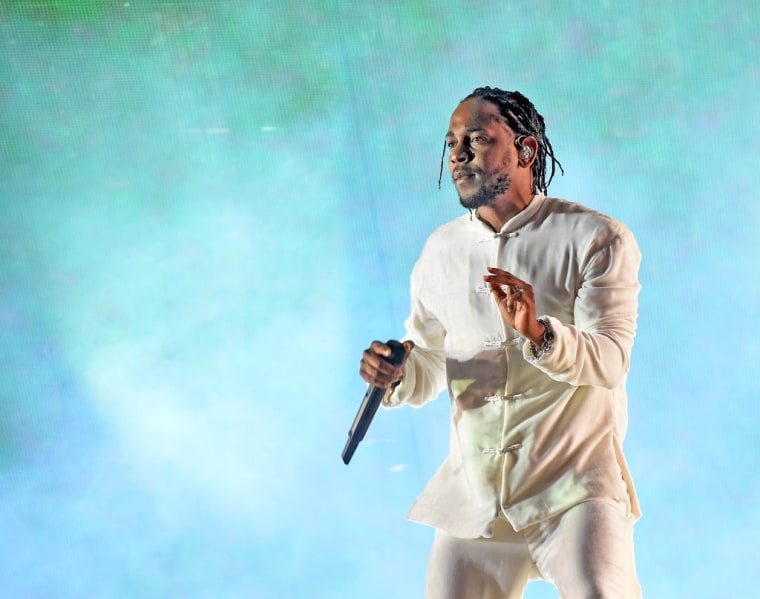 Kendrick Lamar took aim at Donald Trump earlier this year on non-album track "The Heart Pt. 4," released shortly before he dropped DAMN.. That album didn't focus any real attention on the President though, something Lamar has addressed in a new Rolling Stone interview.
Asked why he's been quiet about Trump, Lamar said: "I mean, it's like beating a dead horse. We already know what it is. Are we gonna keep talking about it or are we gonna take action? You just get to a point where you're tired of talking about it. It weighs you down and it drains your energy when you're speaking about something or someone that's completely ridiculous."
Lamar goes as far as to say he made a concerted effort in his life to help make the change he wanted to see. "On and off the album, I took it upon myself to take action in my own community. On the record, I made an action to not speak about what's going on in the world or the places they put us in. Speak on self; reflection of self first. That's where the initial change will start from."
Elsewhere in the interview Lamar said he would not consider any rapper using ghostwriters to be part of a conversation when it comes to the subject of 'Best ever.'
"I cannot call myself the best rapper if I have a ghostwriter," he said. "If you're saying you're a different type of artist and you don't really care about the art form of being the best rapper, then so be it. Make great music. But the title, it won't be there."
Read the full Rolling Stone interview here. Kendrick Lamar is currently on the DAMN. tour across north America. Guests on the tour so far have included J. Cole and Chance The Rapper.