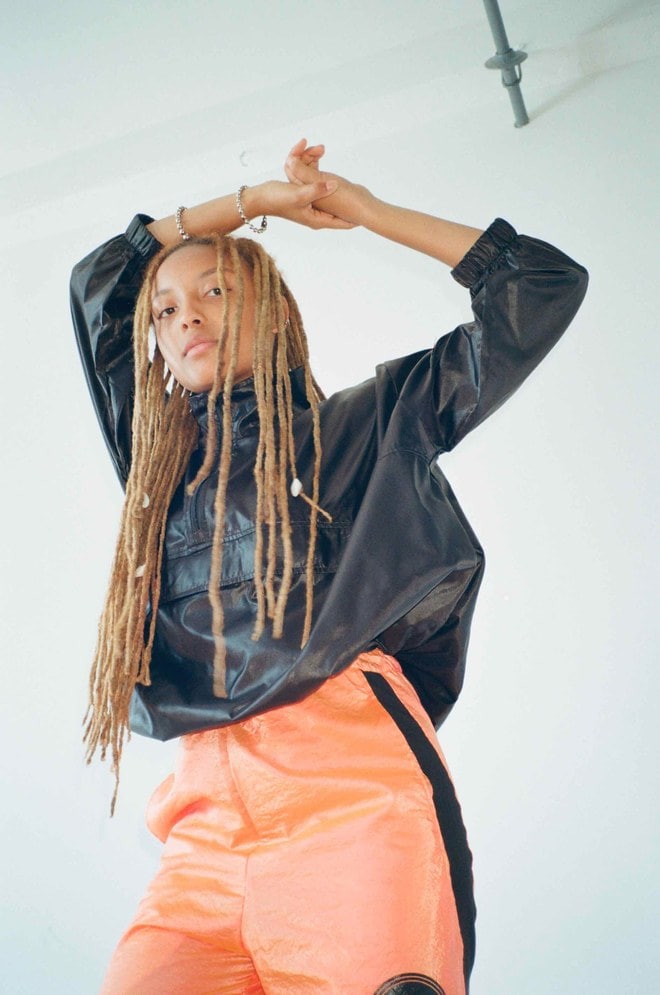 M.I.A. has revealed a new line of designer merchandise. The various designs, including anoraks, track pants, and t-shirts, all incorporate the artwork of M.I.A.'s 2016 album AIM.
The pieces in the rang, on sale from August 9, are all reworked from designer Astrid Andersen's Spring 2017. Speaking to Vogue about Andersen's work, M.I.A. said: "I chose to work with Astrid because she is an independent who combines function, sport, simplicity, and futurism. It all very much suits my personal style because it's utilitarian—you can wear it to a club because everything is light."
Earlier this year M.I.A. released new song "Goals" and curated Meltdown in London. The line of merch is released to coincide with her world tour this fall.