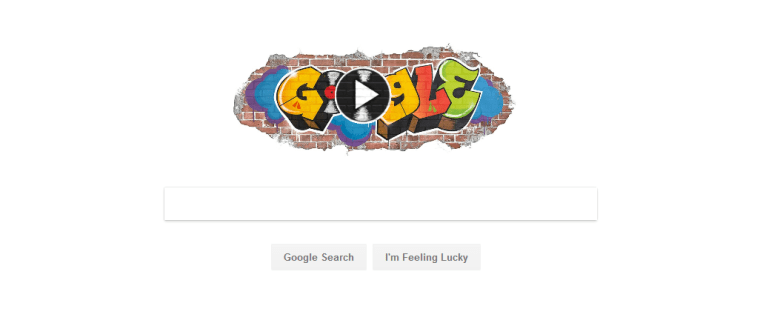 Google is today celebrating the anniversary of Kool Herc first spinning turntables at his sister's birthday party and laying the foundation for hip-hop going forward. Friday's Doodle coincides with the 44th anniversary of that date, August 11 1973. The interactive homepage allows users to operate two turntables and mix samples from a selection of songs from the era.
Tracks in Google's record crate include cuts from George Clinton, Billy Squire, The Isley Brothers, and Prince Paul. You can add scratching to your mix and customize it using the slider controls.
Google explained in a blog that Fab 5 Freddy and Lyor Cohen were among the figures consulted when putting Doodle together. The artwork was provided by graffiti artist Cey Adams, who was behind Def Jam's early aesthetic.
The Doodle will remain on Google's home page for 40 hours, before being archived on its gallery of past efforts.