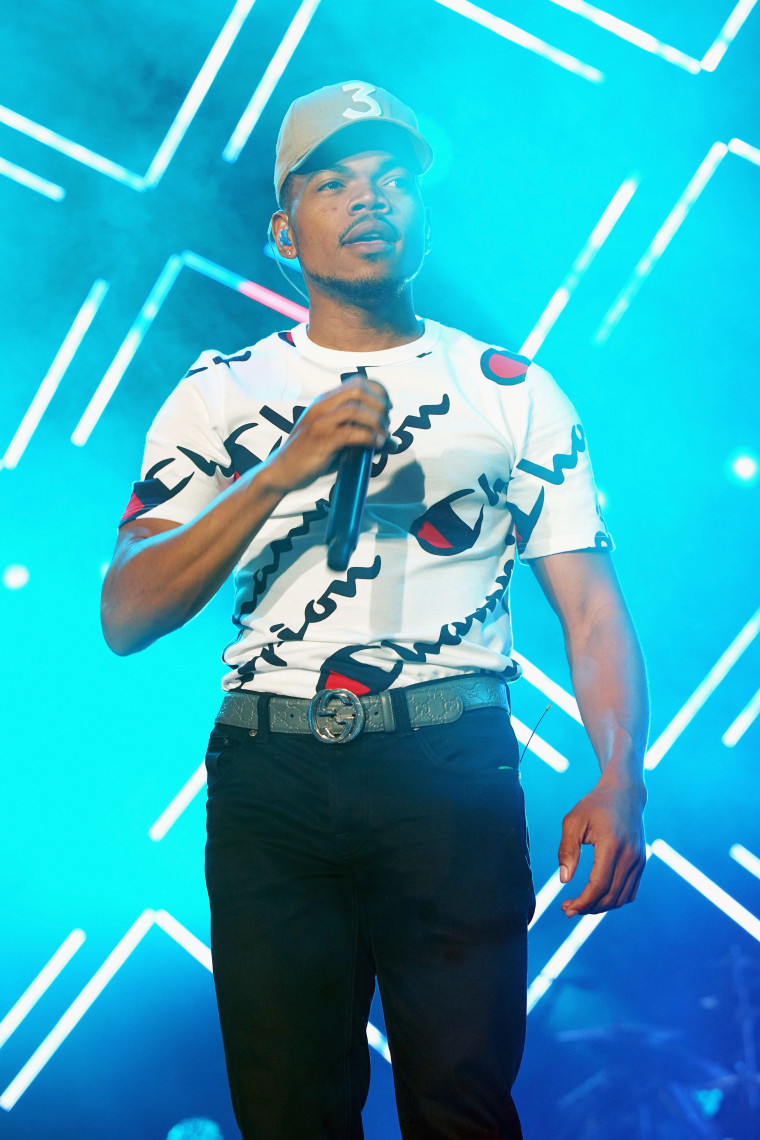 Chance The Rapper brought out Future and Jeremih during a free concert that was aimed to support Chicago area teachers and students, following his appearance at the Bud Billiken parade. This year marks the 88th year of the parade, which is the second largest parade in the United States. Chance The Rapper was the grand marshal of the parade which is a community celebration that marks the beginning of the new school year.
Chance also gave out free backpacks during the parade. He has been an outspoken advocate for improving the Chicago school system, which has faced with cuts to funding and a general lack of support from city and state government systems.
Chance held a free concert after the parade, where President Barack Obama spoke to the crowd via jumbotron. See clips of the free concert below.