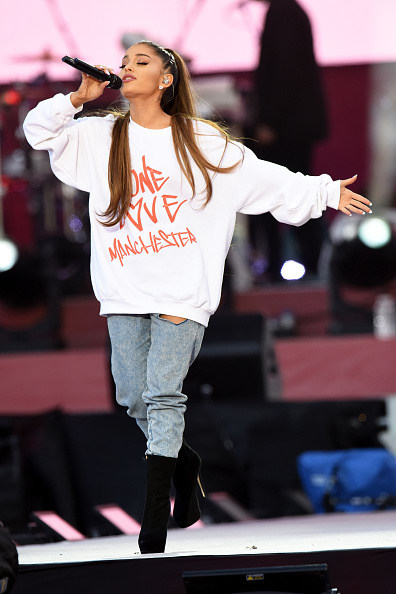 Following the horrific bombing of an Ariana Grande concert in Manchester, England in May, the families of the 22 people killed in the attack will each receive $324,000. The We Love Manchester Emergency Fund announced the payments on Tuesday.
The fund was set up after the May 22 attack, and has since raised over $23 million. The money comes from donations from around the world. Ariana Grande herself helped raise over $3 million with her One Love Manchester benefit concert in June, where all proceeds went to the fund.
We Love Manchester stated in a press release that the families have already been able to claim £70,000 (around $90,065) from the fund and will now be eligible to claim an extra £180,000, bringing the total to the aforementioned $324,000 (£250,000).
"The payments will ensure the families benefit from the phenomenal outpouring of public support following the attack," stated We Love Manchester's release.
"We will now spend some time looking at how we will distribute the rest of the funds," said Councillor Sue Murphy, the fund's chair of trustees.
"This will be a complex and sensitive process as we will need to assess the long-term impacts of the attack. We will issue an update as soon as we know more."