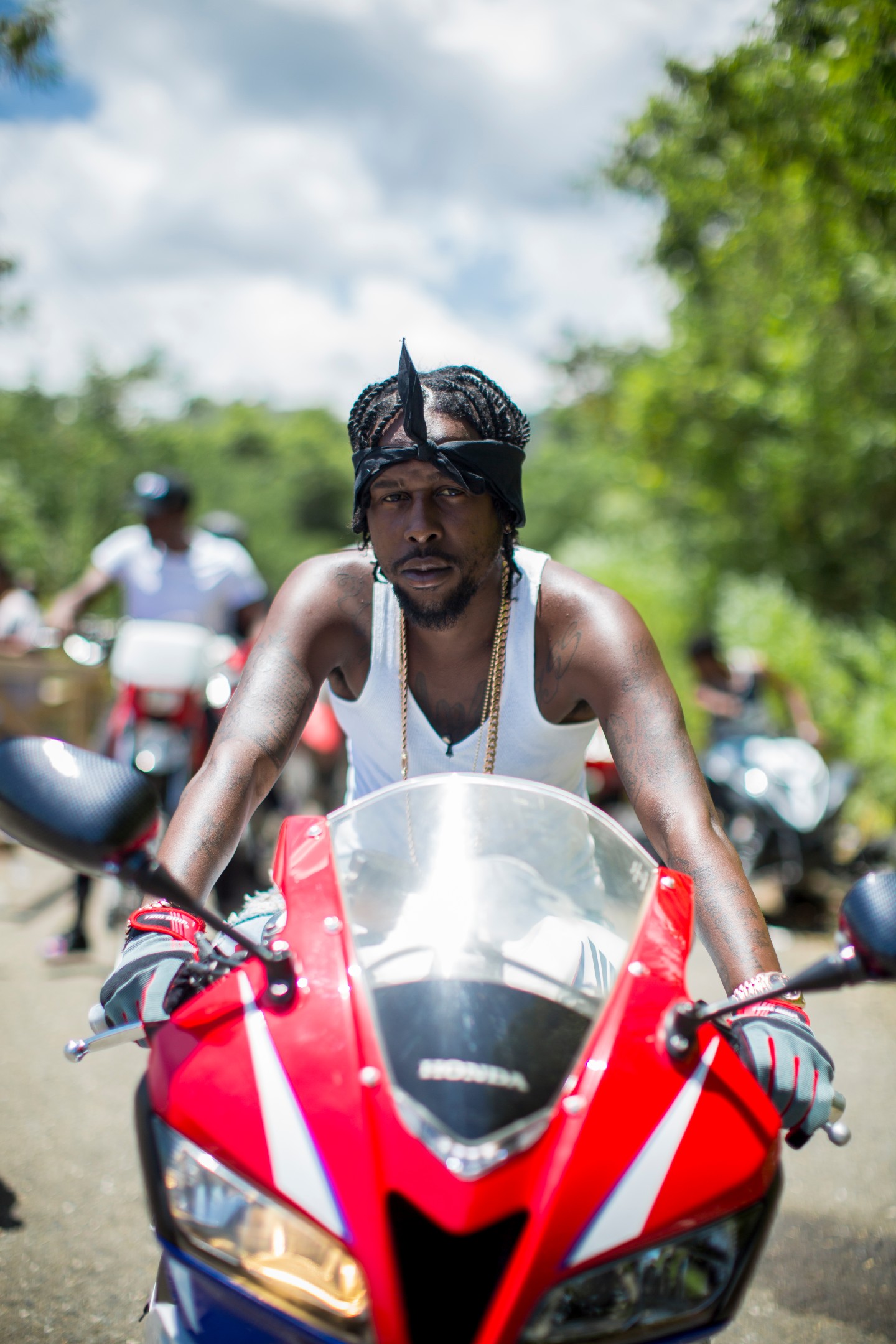 On August 25, Popcaan will take his first trip to the U.S. to represent his Unruly crew in the 2017 Red Bull Culture Clash in Atlanta, facing off against Mike WiLL's EarDrummers, WondaGurl's Enjoy Life, and Tinie Tempah's Disturbing London teams. Ahead of the upcoming event, Atlanta photographer Cam Kirk traveled to Jamaica to spent a day in the life of the dancehall star. In an interview with The FADER, the photographer talked about his experiences in Popcaan's world.
CAM KIRK: This was my first time meeting Popcaan and my first time in Jamaica. When I touched down I had a lot of curiosity about the city and how things worked over there. It was a culture shock — everything from how they drive on the opposite side of the road to how they speak. I've traveled the majority of the United States and to Europe, but making that trip to Jamaica felt like none of those other trips were really trips.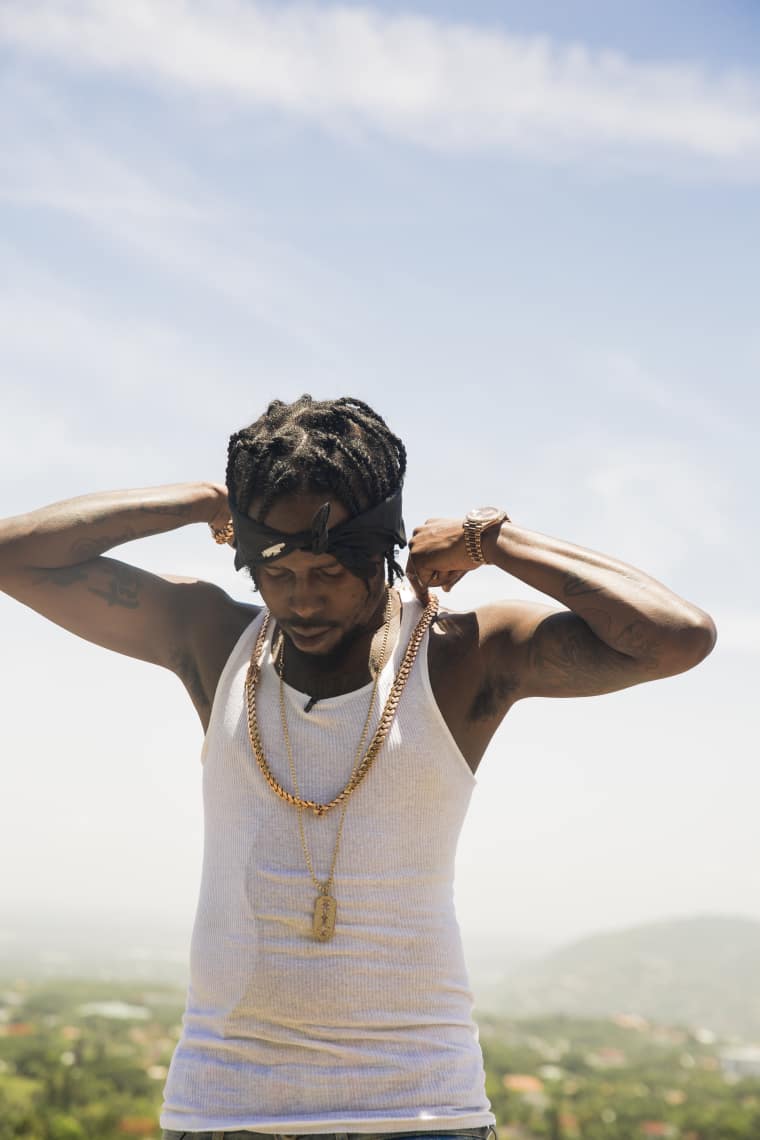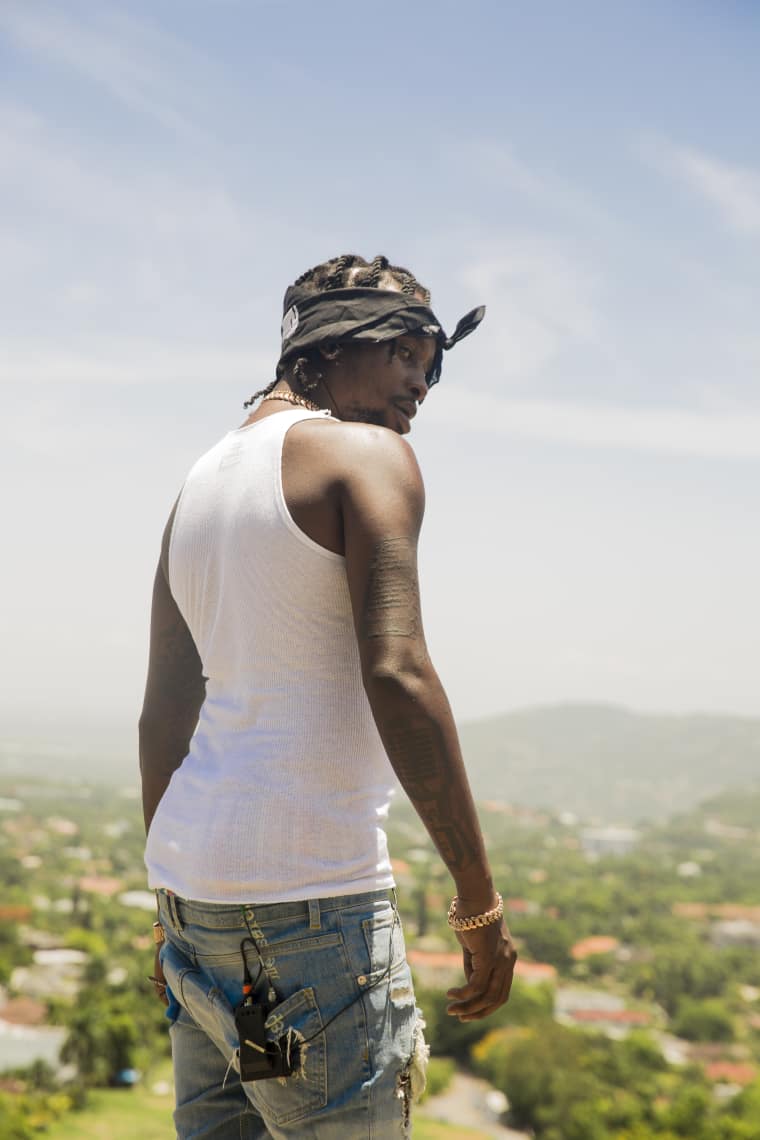 It seemed movie-ish the way we met Popcaan. We were waiting for him at the top of the hills. Like similar to how there's Beverly Hills in L.A., they have Cherry Garden in Kingston, and he rolled up on us by himself on this motorcycle. He was really cool and open with me, just allowing me to document his life and a little bit of his culture. Like most of the other artists I work with, from Gucci Mane to Young Thug, he's very authentic and very raw. Even thought I was taking pictures of him, he didn't try to put on a crazy facade, and he wasn't afraid to be himself.
After we met in the hills, we rolled about an hour and a half or two hours to St. Thomas [Parish] in a motorcade. He took us to a private area on this river — I'm not sure how they found it because it's literally in the middle of the woods — but that's like their compound. They have "Unruly" written everywhere, they cook out there, they drink, sit in the water, play football. His little brother was out there playing soccer with everybody. It was a real family thing.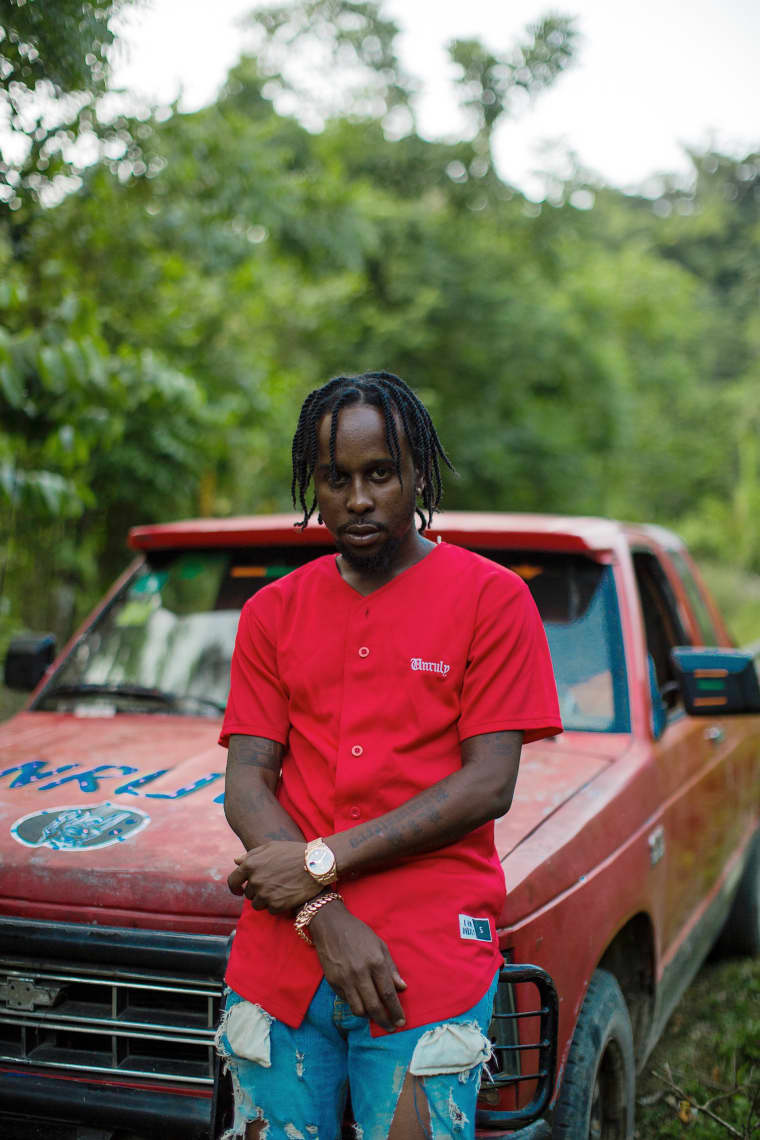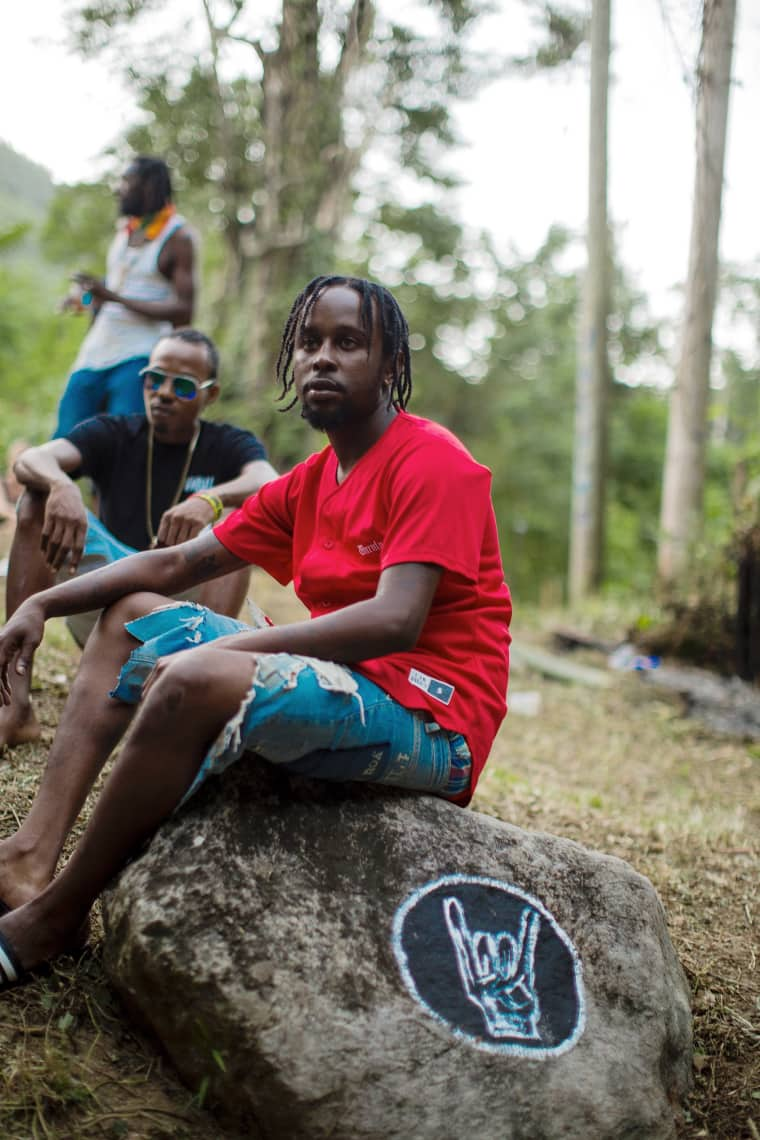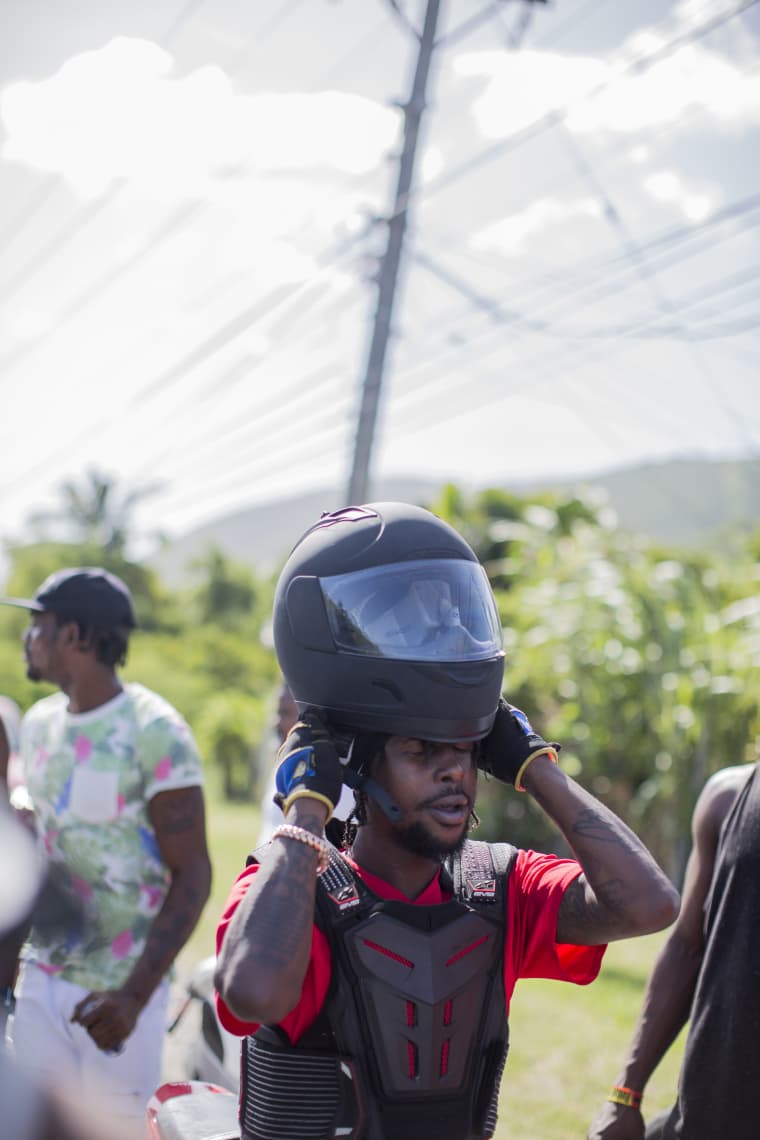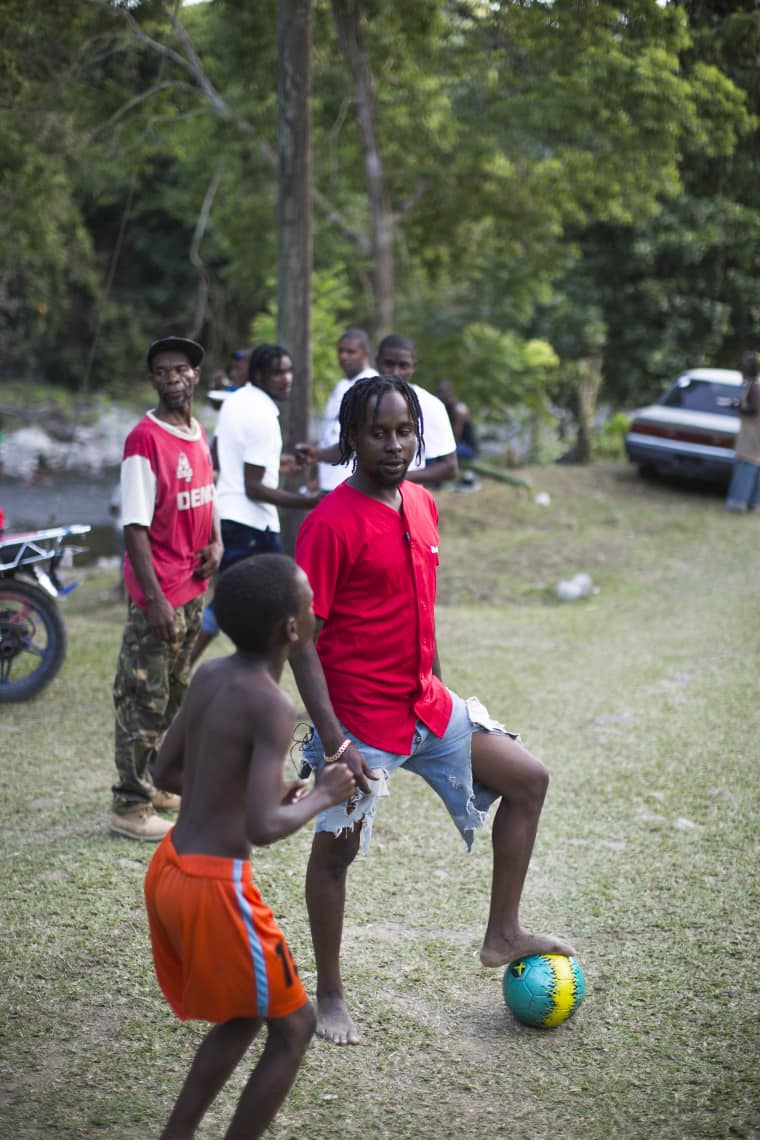 It was exciting to pass through the city and be part of the Unruly crew in a sense. I was actually riding in his car — he has a drop-top Range Rover, which I didn't know existed. I got to ride in the car and we were at the front with all the bikes alongside of us, escorting us through St. Thomas. I was riding in the front seat, and I'm pretty sure that's the only drop-top Range Rover in Jamaica, so everybody thought I was Popcaan. I got to really witness the love: every house we passed by, every village, people were screaming at us. They have a hand signal for Unruly, which is kind of like the rockstar symbol, and everyone was throwing that up at us.
In Atlanta, we see celebrities so often that sometimes we take our superstars for granted. They show so much love and look out for their stars in Jamaica. It was exciting to be able to document his lifestyle before he takes his first trip to America.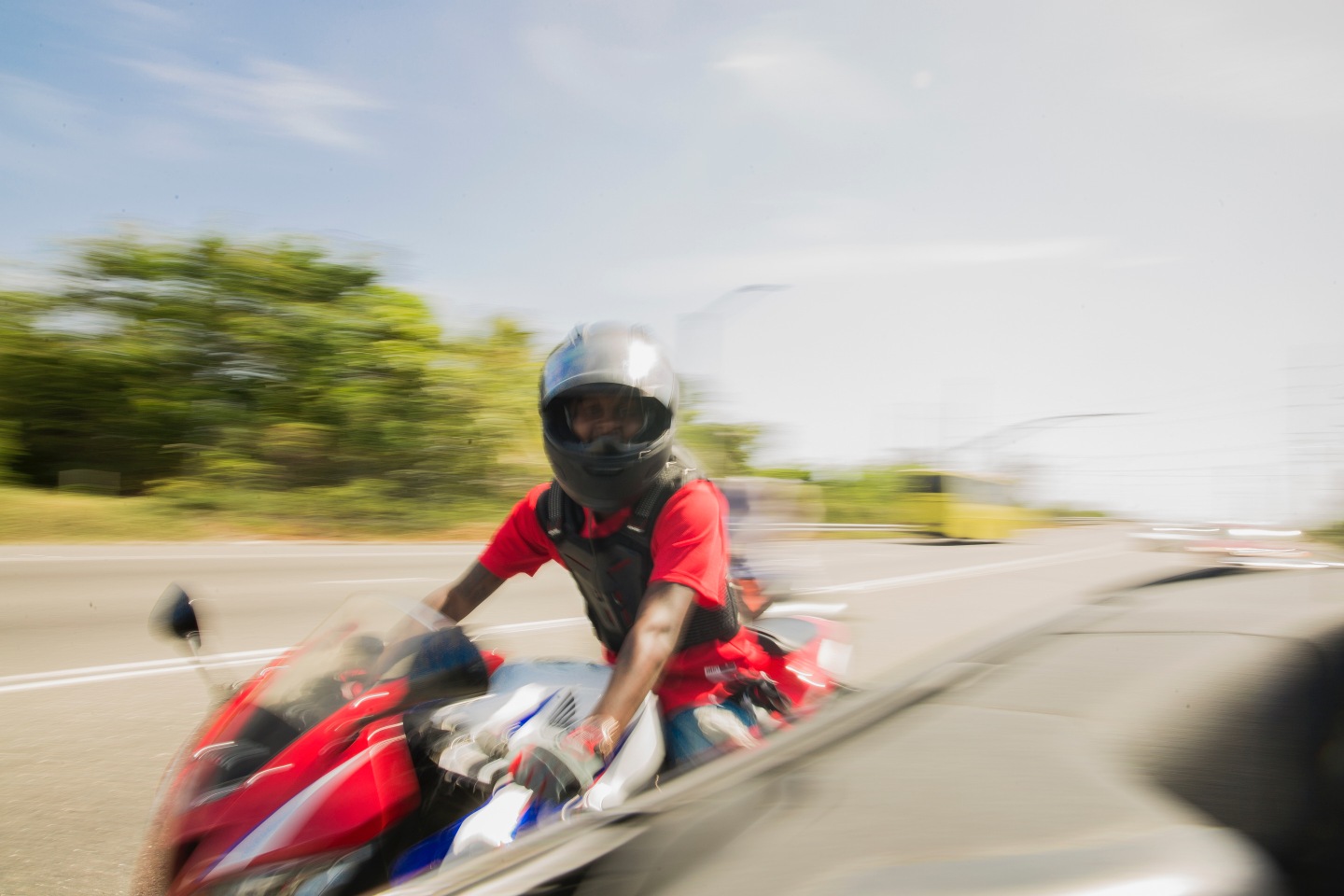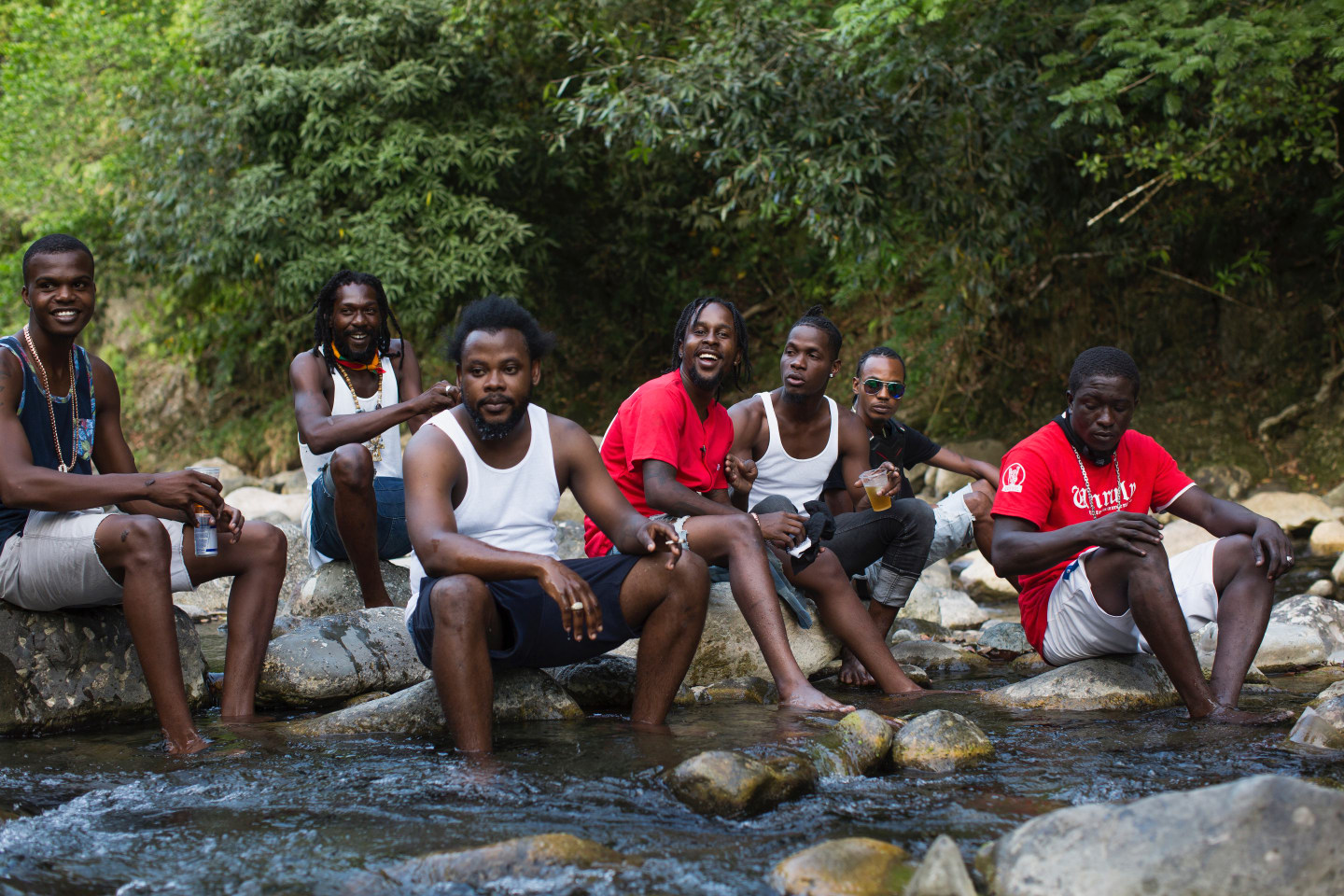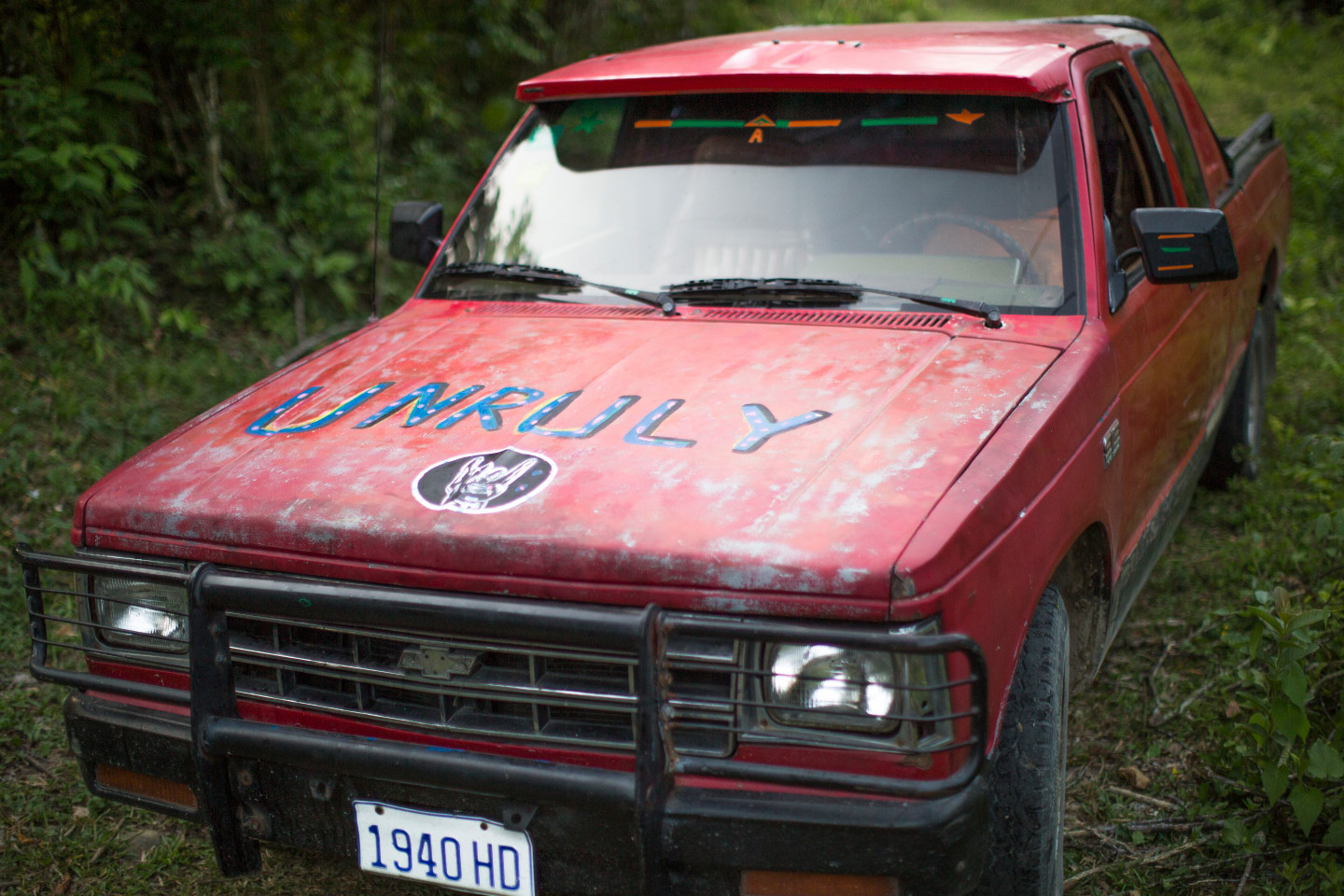 Stream Red Bull Culture Clash live on Friday, August 25 here.