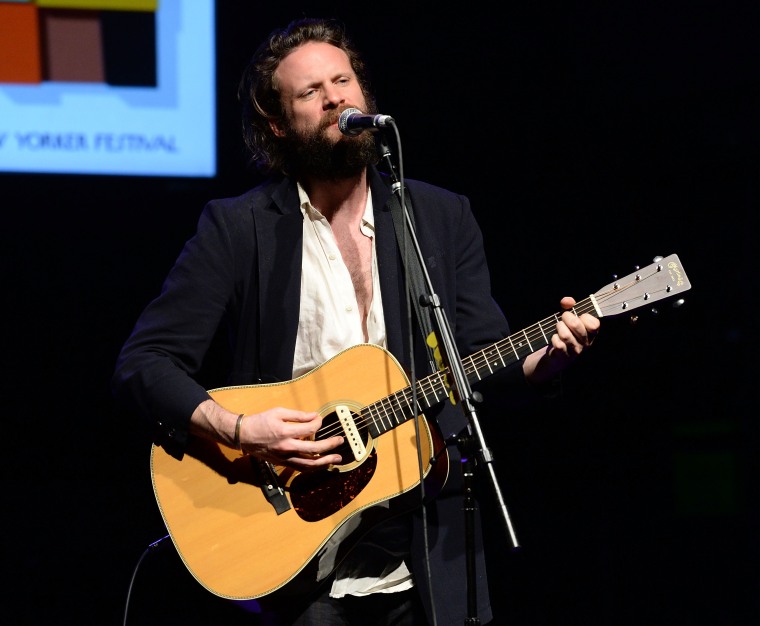 Father John Misty recently expressed his condolences regarding the removal of Chuck E. Cheese's animatronics band from the restaurant chains. While the cut will only effect a select number of the franchises for now, the 36-year-old still felt "compelled" to share some of his fondest memories of the band in a comical eulogy that he posted on his Facebook page.
"I started having birthdays at a very, very young age," he writes. "As was the custom in pre-suburban Maryland, at the behest of my parents a dozen or so friends from school and church would join us at Chuck E. Cheese for pizza, games of skill and various proto-gambling amusements followed by gifts, cake, what have you."
Misty goes on to explain the greater impact of Chuck E. Cheese, crediting the mouse for not only introducing him to music but exposing him to the hardships of maintaining a career in the industry as well. He adds, "Having been a professional musician for a few years now, I can appreciate firsthand not only the strain of trying to sustain a flow of creativity for so long but the rigorous, pretty unexotic feat of physical endurance just getting through a few hundred shows a year, plus all the travel, is."
The singer-songwriter concludes that even though "the world may have moved on, the music remains."
Tom Leverton, the CEO of Chuck E. Cheese, told CBS News that this is "the biggest thing we've done for the look and feel of Chuck E. Cheese for two decades." He also claimed that the action was being taken because "kids stopped looking at the animatronics years and years ago."
Read the entire note, below: