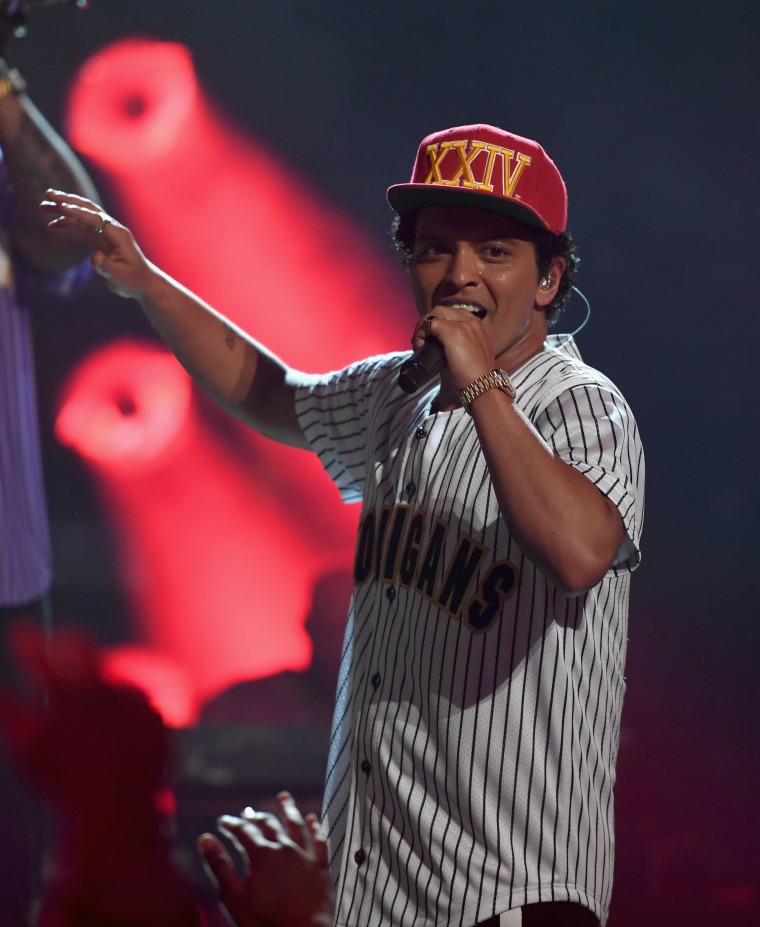 During a Twitter Q&A with his followers, Bruno Mars revealed several things about himself. Many of these things tend to be quite everyday: He likes to eat shrimp before shows, he loves Anchorman and Coming To America, and he's not a fan of pineapple on pizza.
Among these answers to fans, he also revealed that he'd be interested working with Chance The Rapper. This tidbit of information got everyone excited, including the Chicago rapper himself, who responded "Let's make it happen, I already got choreo ideas."
While the tweets are certainly not a guarantee that we will be hearing a joint project soon, Twitter has inspired other great things to happen, like that Lupita Nyong'o and Rihanna heist movie. Mars also revealed that he was listening to Cardi B, reaffirming that she truly is the Queen of Summer 2017.
Wait wtf. I just retweeted a gem off your page only to find out you rocking with the kid?!? Let's make it happen I already got choreo ideas https://t.co/nnKhCYRtYQ

— Lil Chano From 79th (@chancetherapper) August 20, 2017