Flume Fans Petition For A Sculpture Of The Producer In Sydney
They want to erect the electronic artist on a wharf.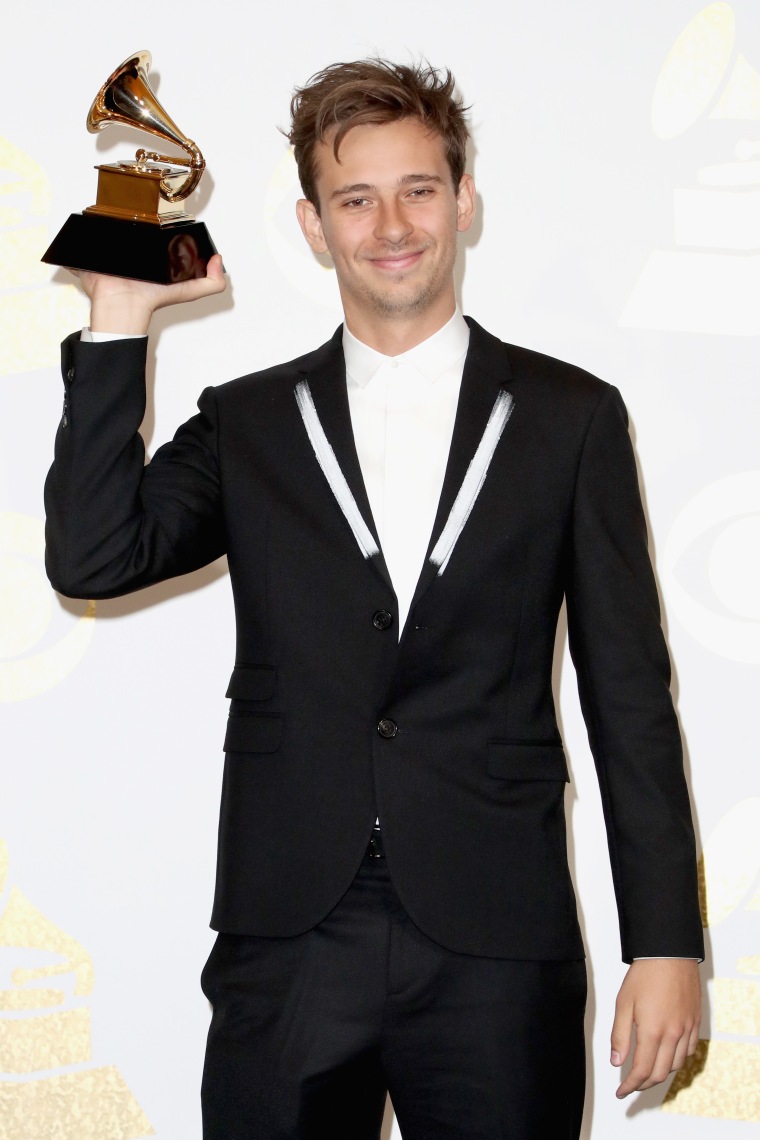 This year, Flume a.k.a. Harley Streten elevated his status in the music industry when his sophomore album Skin won a GRAMMY Award for Best Dance/Electronic Album. Since then, the 25-year-old has released the Skin Companion EP, reconnected on collaborations with artists like Lorde and Vince Staples, and continued to tour all over the world. (He was also featured in Charli XCX's fantastic "Boys" video.) With all of those accomplishments under his belt, Flume's fanbase believes that he deserves even more recognition.
Joseph Smith has started a petition on Change.org to build a statue of the "ambassador of Aus dance music" on Manly Wharf in his hometown of Sydney, Australia. The petition is addressed to the Northern Beaches Council and Warringah Council with a goal of 500 signatures.
"Manly is home to Australia's finest electronic music export, Flume," he states in the petition. "It just makes sense that the GRAMMY winning artist is immortalised on the wharf, right?"
This week, Flume made a guest appearance on triple j Breakfast and hinted at the possibility of playing some new music during his headlining set for the 25th annual Falls Festival held across Lorne, Marion Bay, Yelgun, and Fremantle in Australia during New Year's. The producer also revealed that he's thinking about growing back his infamous mustache, which is always a sign that fresh material is on the way.
"I have time which is a good thing, which means there will be lots of new stuff," he said. "I'm currently working on a whole bunch of new ideas, bits and pieces. Hopefully we'll be able to play a bunch of new bits and pieces."
For more information about the petition, click here.
Thumbnail image via Frederick M. Brown/Stringer.