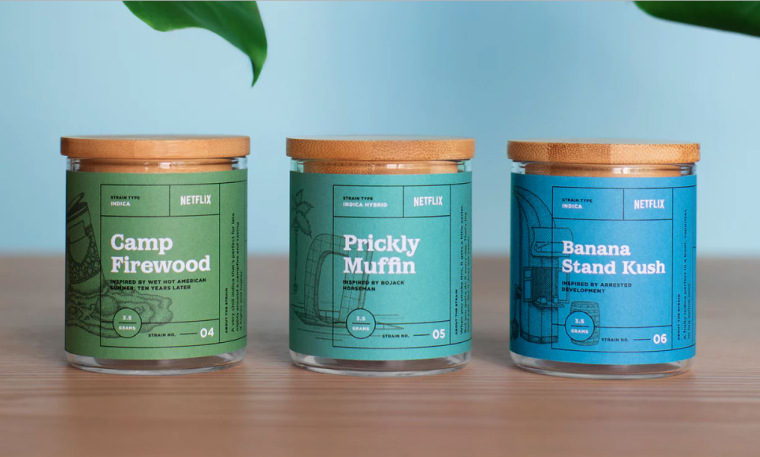 Netflix is currently breaking into the cannabis business with The Netflix Collection. The 10-strain set is available for legal medical marijuana card-holders to purchase this weekend at a pop-up event at Alternative Herbal Health Services in West Hollywood, Calif. The exclusive collection was created as a promotion for the new program Disjointed starring Kathy Bates, which has three strains up for grabs.
As Variety details from the press release, "each strain was cultivated with the specific shows in mind, designed to complement each title based on their tone." Some of the series getting the special treatment are Arrested Development, Wet Hot American Summer: Ten Years Later, Bojack Horseman, Orange is the New Black, Chelsea, Grace and Frankie, Lady Dynamite, Mystery Science Theater 3000, and Santa Clarita Diet.
Apparently, Netflix won't be profiting from the sales and insists that the collection is for promotional purposes only. Either way, the company has officially taken "Netflix and chill" to the next level. The pop-up is open at the medical cannabis dispensary until August 27.