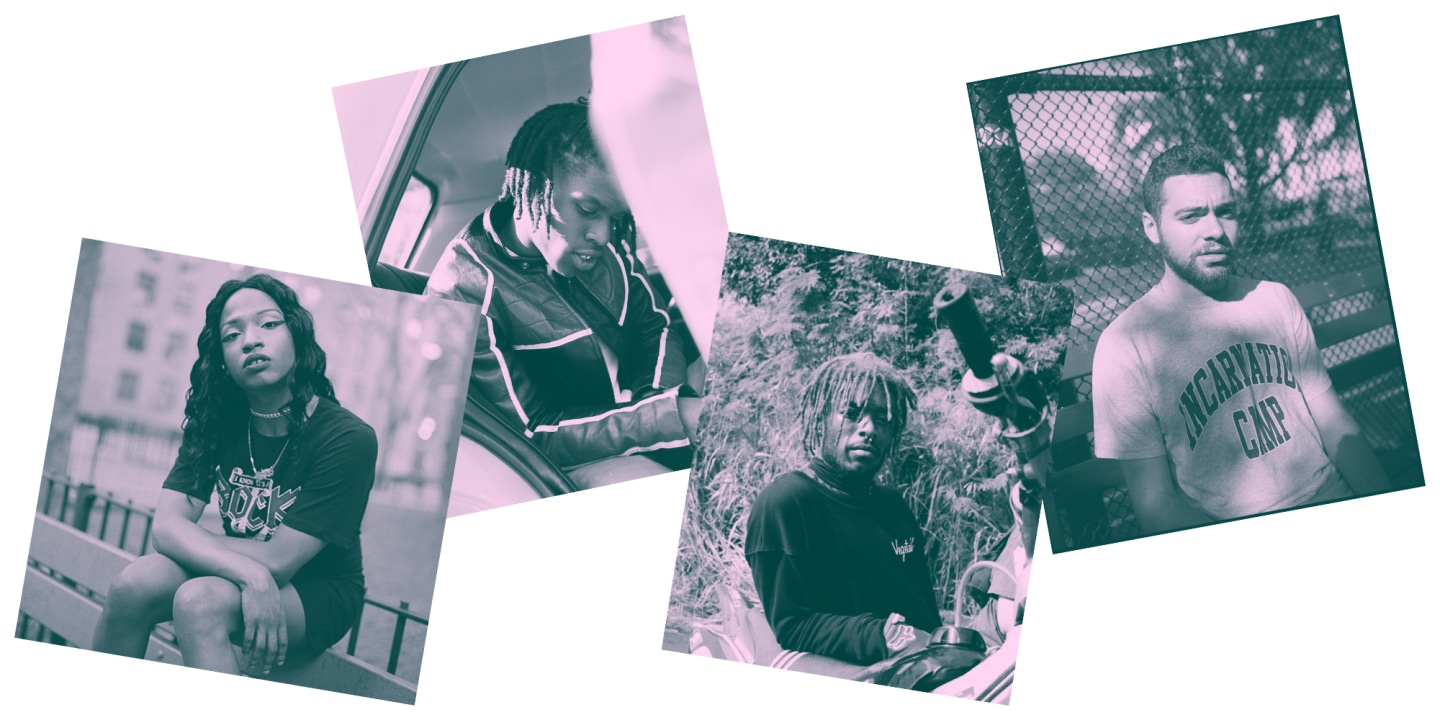 Each week The FADER staff rounds up the songs we can't stop playing. Here they are, in no particular order.
Subscribe to Songs You Need In Your Life on Apple Music and Spotify
1. After a string of gorgeous live performances, Frank Ocean's given us something new to eat up: "Provider," a low-key, reference-filled track, with a chorus that honors Stanley Kubrick.
2. Lil Uzi Vert's strongest off an album of gems is his collab with Pharrell, "Neon Guts," a track about glowing the fuck up and being "so high stars eat our dust." It's a song to ward off those "dark energies."
3. Whew, Daniel Caesar's Freudian is heavenly. His duet with Syd, "Take Me Away," is the funkiest of the lot.
4. Miguel is back with the slick, party-themed "Sky Walker," which comes with a Travis Scott feature, and a turnt video.
5. "Face It," Wiki's reflective track about battling addiction, showcases the New York rapper's deft flows and grooves over Alex Epton and Sly C's crashing, sax-tinged production.
6. Empress Of and Khalid on a DJDS track? Yes please! "Why Don't You Come On" is a soulful, thumping banger.
7. "Think Before I Talk" is another massive-sounding pop song from Astrid S. This one's about getting emotional and saying hurtful things in the heat of the moment — a/k/a relatable.
8. Lil Baby and Marlo use sweet-sounding vocals and a lush beat to express the fact that they're really, really proud of their hometown, on "A-Town."
9. Quay Dash's "Decline Him," which just got a hot new video, is the hardest song out right now. "I don't fuck with none of y'all," she states. "Ain't got time for no whiners." Amen.
10. "This product is called Depression and it stays on for 24 hours," reads the ticker on the faux makeup tutorial video for Yaeji's "Last Breath," which sounds the way a fog-machine clouded dance party feels.
11. Yes, that's for sure a sample of Miguel's "Adorn" you hear on "Slidin'," beneath some NSFW verses from SOB x RBE's Yhung T.O.
12. Self-proclaimed "moneymaking monster" and "problem child" Simpson warns not to underestimate her on the minimalist, guitar-backed "Switch Lanes."
13. We've got the first taste of what's next from King Krule, who's back after four years with "Czech One," a blue-hued lo-fi rock-rap about heartbreak.
14. Melbourne artist Kirkis sounds like a fresh take on classic no-wave. "Finally" is a frustrated, apocalyptic-feeling track.
15. Philly producer SCRAATCH covered Nine Inch Nails's "Closer" in two stripped-back, slowed-down, dark-and-sparkling demos.
16. All jiggly and fed up, Sick Feeling's "Sure OK" is a burst of hardcore that jabs and crunches and rages. Listening feels really freeing — try it.